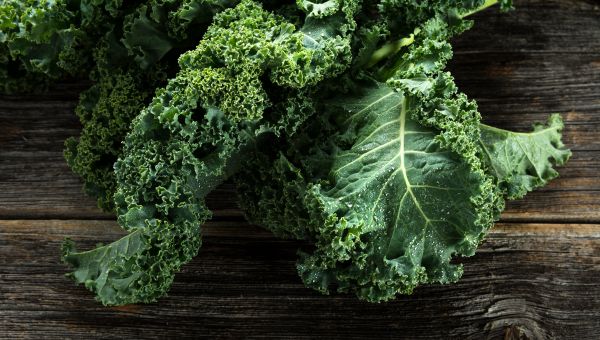 Chicken, Kale, and White Bean Stew Recipe
This hearty stew provides women with almost half of their daily fiber needs and men with one third. Plus you'll get lean protein from the chicken and beans, B vitamins, iron and antioxidants - all key nutrients for optimal health and an active lifestyle.
Ingredients
2 tsp canola oil
1/2 medium onion, chopped
2 cloves garlic, minced
4 oz sliced mushrooms
1 lb boneless, skinless chicken breasts, cut into pieces
1 bunch kale (about 3/4 lb), stems removed and cut into ribbons
1 15-oz can diced tomatoes
1/4 cup no-salt-added tomato paste
1 15-oz can cannellini beans, rinsed and drained
Freshly ground pepper to taste
Preparation (Serves 4)
Heat oil on medium heat in large skillet. Sauté onion, garlic and mushrooms for 3 to 4 minutes. Add chicken and cook for 3 to 4 minutes, until no longer pink on the outside. Add the kale in two or more batches and cook until wilted. Stir in the tomatoes and tomato paste, then add the beans. Simmer for 10 to 15 minutes.
Nutrition Facts (per serving)
Calories 370; fat 4.8g; saturated fat 0.7g; cholesterol 85mg; sodium 473mg; carbohydrate 42g; fiber 11g; protein 40g