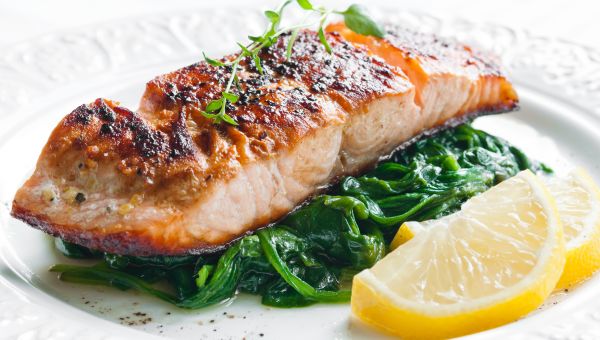 Salmon with Spinach Recipe
Ingredients:
5 oz raw salmon
1 tbsp chopped, raw shallots
½ tsp dried tarragon leaves
2 fl oz wine, cooking (optional)
1 cup spinach
1 dash salt (to taste)
1 dash black pepper (to taste)
1 medium apple
1 tbsp coconut oil
Preparation:
Salt and pepper the salmon filet.
Heat oil in a skillet over medium heat. Cook the salmon about 4-5 minutes per side. Remove from pan and keep warm.
Heat oil to skillet. Sauté half of the shallots for about a minute. Stir in the tarragon.
Add half the spinach leaves and cook until wilted, stirring. Add the rest of the spinach and continue to cook, stirring in the underlying shallots and tarragon. Season with salt and pepper to taste.
Plate the spinach and top with a salmon filet.
Sauté the remaining shallots, add white wine (optional), and reduce. Pour mixture over the salmon and spinach.
Nutritional Info:
Calories 351; fat 18.5g; sodium 289mg; carbohydrates 26.9g; protein 23.6g; fiber 1g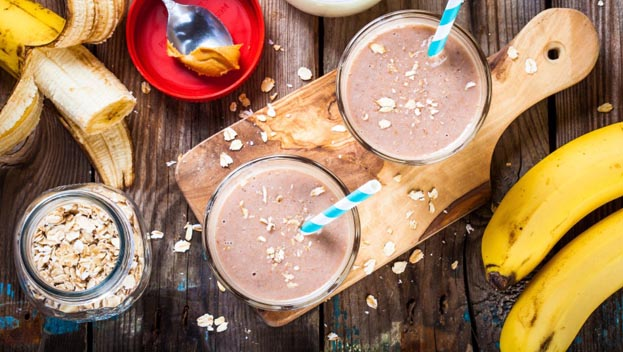 Discover healthy, delicious recipes for breakfast, lunch, dinner and desserts.