Interdental cleaning aids are another way to remove plaque from between the teeth. These products include special picks or sticks to get between and around teeth. People who have trouble handling dental floss may find it easier to use interdental cleaners.
Interdental tools are tiny brushes or soft picks that slip into spaces between teeth along the gumline to remove plaque. And they really do the job. In fact, a Swedish study involving 1,000 dentists and dental hygienists and their patients revealed that interdental tools removed 83% of plaque compared with just 73% for dental floss.
Interdental picks are special wooden or plastic sticks that are used to clean between the teeth. They are an alternative to dental floss for people with large spaces between their teeth. They may also be used by people with braces or missing teeth, or by those who have had gum surgery.
A fancier version of a toothpick, interdental picks are made with either balsa wood or plastic to help mechanically remove plaque and food from between teeth. While it's great to want to get the plaque and food out of there, be sure to go easy on the area. Too much pushing and shoving could alter the shape of the line of the soft tissue, which could bring about black triangle disease.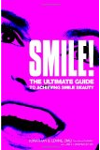 Continue Learning about Healthy Oral Hygiene