If the corners of your mouth are red, you may have a yeast infection and will need to use an anti-fungal agent. Or it may be due to a vitamin deficiency, and you can try a multi vitamin and a B12 supplement. Or you have ground your teeth down so much you have lost your normal bite. Some people with dentures have this because their dentures are worn down. You may need to have the dentures relined or new ones made. See your dentist if the redness does not go away.
If you get redness on the skin around your mouth, try changing toothpastes. Ingredients in some toothpastes could irritate your skin. One study found that toothpastes containing propylene glycol and sodium lauryl sulfate (SLS) were more likely to irritate the skin than other toothpastes tested. If the problem doesn't go away after you change toothpastes, see your dentist.
If you get redness and pointy bumps around the mouth, it could be hormonal, it could be from your toothpaste, it could be from kissing a man with a beard. There are so many stimuli. The chin area is just very sensitive. If you're very dry there, put a layer of moisturizer ointment like Aquaphor on the area before you brush, then wash off afterwards. OTC 1 percent hydrocortisone cream will calm down redness, inflammation and scaling, but use it no longer than about a week, because if used for long period of time, it can cause thinning. Another thing I recommend for redness: if you use a sulfa-based dandruff shampoo, use a little on the inflamed area of your face; it should calm it down.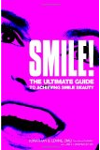 Continue Learning about Healthy Oral Hygiene