For most people, visiting the dentist twice a year is recommended. In this video, Dante Gonzales, DMD, explains that depending on your health, some people may need to go to the dentist more often.
Cleaning removes the plaque, stain, and calculus (tartar) that builds up on your teeth. Plaque and tartar can cause periodontal disease (infected gums). Plaque can also cause cavities to form on your teeth. Removing the stain from your teeth will make them look better and whiter. Removing plaque and tartar will also improve your breath.
While some people consider dentist visits as optional as a side of mayo, you do need to see a dentist every six months (or every four, if you have gum issues). it's especially important if you have a family history of gingivitis. Why? Because no matter how much you brush, or if you floss with the speed of an expert fiddler, you simply can't dig up and obliterate all the gum-destroying plaque that's deposited between your teeth and near your gums. Dental hygienists have those fun ultrasonic thingies and lovely hooks that do this well. Plus, early detection of gingivitis will make it easier to treat.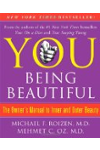 A complete dental examination involves many things including checking the status of the gums, teeth, any restorations (fillings, crowns, veneers, etc.), and oral mucosa of tongue, cheeks, top and bottom of mouth and back of throat. There are many problems that can develop in the mouth that don't hurt until they do, and then the treatment may be more extensive, expensive, or even too late to save a tooth or teeth. In addition, the importance of periodic evaluation of the oral mucosa is to look for lumps, bumps and other irregularities that may even be signs of disease...even cancer.

There is a saying that certainly applies to dentistry which is "Don't wait until it hurts."
Having your teeth cleaned on a regular basis by a dental hygienist removes tartar, stain, and any hard-to-reach plaque that you cannot always get with your toothbrush and/or dental floss. Having your teeth cleaned on a regular basis -- generally twice a year helps -- keep your gums healthy and increases the likelihood you will keep your teeth your entire life.
At every exam, the dentist checks your mouth and neck for signs of disease. The dentist will evaluate your general health when developing a plan for your oral treatment, and refer you to a physician if needed. Your dental exam can detect early signs of disease:
Gum disease may be associated with other health problems like diabetes and heart disease. If you have gum disease, find out and fight back!
Your dentist has the skills to detect oral cancer early.
Your oral health is an important part of your overall health.
Oral health check-ups can detect tooth decay, gum disease, and oral cancer early.
Brushing and flossing daily will take you a long way toward keeping your teeth and gums healthy. But your toothbrush and floss can't do it all. Over time, the sticky substance called plaque that forms on your teeth can harden into a substance called tartar, which can be removed only by your dentist's instruments. Removing both plaque (which you can do at home) and tartar (which your dentist can do) are key to preventing gum disease and keeping your smile healthy and beautiful.
The purpose of a professional cleaning is not only to remove the tartar above the gum, bacteria-induced deposits below the gum and to polish off extrinsic stains from teeth, but to also get a comprehensive lesson in oral care. As he goes through each step of the cleaning process, your hygienist should explain what he's doing, why he's doing it and why your teeth may be sensitive or cause bleed. An adjustable mirror or an intra-oral camera (a more hi-tech version of the mirror) is attached to the examining light, which allows patients to watch him at work and understand what he's talking about. It's one thing to hear your hygienist say, "You really need to pay more attention to your back molars." But it's quite another thing to actually see him working on those back molars and fully comprehend what that work involves so you can replicate it at home. Finally, based on the condition he finds your mouth in, he should give you an updated primer on the certain oral care techniques you need to incorporate into your home care routine.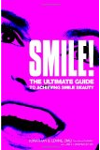 Continue Learning about Healthy Oral Hygiene