All foods have a pH level. Low pH foods have high acid levels (dangerous when abundant); higher pH foods are the alkalinizing ones (and better for you). The more acidifying foods you eat, the more loaded your mouth is with bacteria that cause plaque and decay. The right balance between the two should be a diet majoring in alkalinizing with a minor in acidifying. The sad truth about the average American is that he or she eats mostly acidifying food, with minimal alkalinizing intake. You want to aim for the complete opposite: seventy-five percent alkalinizing, twenty-five percent acidifying.
Alkaline foods include:
Fruits: most fruits are alkalinizing: apples, apricots, avocados, bananas, cherries, oranges, grapes, peaches, pears, pineapples, strawberries
Veggies: beets, broccoli, carrots, celery, eggplant, garlic, green beans, kale, lettuce, mushrooms, onions, peppers, sprouts, squash, tomatoes
Nuts: almonds, flaxseed, pumpkin seeds
Proteins: eggs, chicken breast, tofu, yogurt
Beverages: fresh and unsweetened fruit juices, regular and herbal teas, vegetable juices, water
Seasonings: apple cider vinegar, chili peppers, cinnamon, curry, garlic, ginger, mustard, salt, all herbs
Oils
Dairy products
Sweeteners: stevia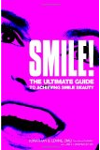 A food's pH level indicates how acidic or alkaline (non-acidic) it is. The lower the pH, the more acidic the food. Some research indicates that a diet emphasizing foods and drinks with low pH levels can contribute to the erosion of tooth enamel. Foods and drinks with a low pH include lemons, other fruit and fruit juices, soft drinks, pickles, and fermented products such as yogurt.

You don't need to eliminate these items from your diet, especially fresh fruit (though cutting out the soft drinks in a good idea). But if you eat or drink a lot of them, try rinsing your mouth with water for 30 seconds after eating, or chewing sugar-free gum to rinse the acids away.
Continue Learning about Healthy Oral Hygiene