What are some common conditions that poor nail health indicates?
Your nails can be a clue to your overall health. Some common conditions that poor nail health may indicate include thyroid disorder, vitamin deficiency, iron-deficiency anemia, sinusitis, chronic bronchitis, and diabetes. If you are concerned about your nail health or notice any changes in your nails, talk to your doctor.
Poor nail health can indicate many conditions. Kidney disease, lung disease, diabetes, heart disease, and anemia can all cause a person to have poor nail health. See your doctor if you notice any changes in your nail health to check for an underlying medical condition.
Continue Learning about Healthy Nails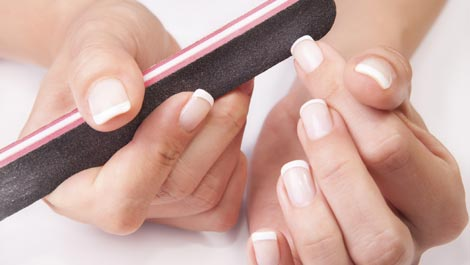 For healthy fingernails, pamper them daily with a gentle buffing or a massage. This increases circulation to the nails, keeping them from cracking and peeling. Rubbing petroleum jelly, vitamin E or a cuticle cream into the cuticle...
s at night will keep them moisturized and also promote nail strength. Wear gloves when washing dishes or cleaning to prevent nails from becoming brittle, and don't use nail polish remover that contains formaldehyde or acetone, both of which are drying.
More