Your nails are exposed to lots of threats: Bacteria, incisors, and circular saws. Here's how to protect them from threats that come from the outside world - and those that come from you.
Wear cotton-lined rubber gloves when using soap and water for prolonged periods or when using harsh chemicals or cement. Use nitrile gloves if the chemicals will dissolve rubber.
Trim fingernails and clean under the nails regularly. Use a sharp manicure scissors or clippers and an emery board to smooth nail edges. Filing alone will weaken nails (use a fine-textured file to keep the shape and smooth away snags). Cut flat as we indicated above. Fingernails should be cut straight across and rounded slightly for maximum strength. Never pull off hangnails -- doing so almost always results in ripping living tissue -- painful at best, but possibly a cause of severe infections.
Nails need moisture just like skin does. Rub lotion into your nails when moisturizing your hands. Apply a moisturizer each time you wash your hands.
Don't create a digital bloodbath by trimming or picking the skin around your nails -- it'll give germs access to your skin and nails. And don't cut your cuticle, which can allow infections to develop.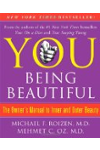 Continue Learning about Healthy Nails