Nail growth can be affected by disease or illness, your diet, medications you take, and the natural aging process. If your toenails appear to have stopped growing, it's a good idea to talk with your doctor about the possible cause.

Keep in mind, though, that nails grow at different rates, depending on your age, how active you are, and even the time of year (nails grow slower in the winter). Because toenails grow so slowly -- only about 1 millimeter per month -- it may seem as if they have stopped growing when in reality they are just growing very slowly.
Continue Learning about Healthy Nails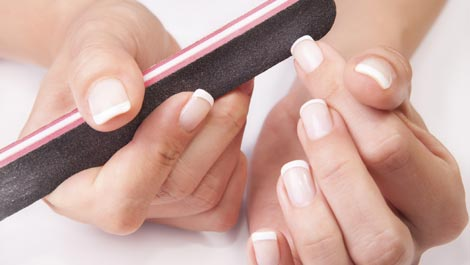 For healthy fingernails, pamper them daily with a gentle buffing or a massage. This increases circulation to the nails, keeping them from cracking and peeling. Rubbing petroleum jelly, vitamin E or a cuticle cream into the cuticle...
s at night will keep them moisturized and also promote nail strength. Wear gloves when washing dishes or cleaning to prevent nails from becoming brittle, and don't use nail polish remover that contains formaldehyde or acetone, both of which are drying.
More