If you lose a whole nail, experts say it will likely regrow if the matrix isn't severely damaged. The matrix is the skin below the nail. Fingernails and toenails grow out of the matrix.

Nails develop when cells in the matrix increase in number and become flattened and pushed together. Each cell becomes a thin plate, and the plates pile up to form the nail. As the cells below the nail root move up to the skin's surface, they form a hard protein called keratin, in a process called keratinization. When the hard nail cells accumulate, the nail is pushed forward.

If you've lost a fingernail or a toenail, ask your doctor if the nail is likely to regrow and what you can do to protect the area while this is happening.
Continue Learning about Healthy Nails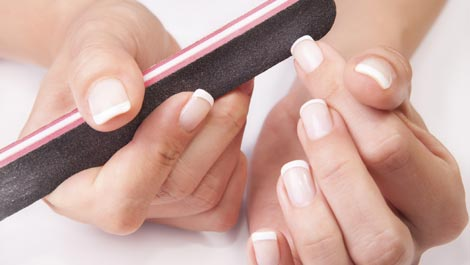 For healthy fingernails, pamper them daily with a gentle buffing or a massage. This increases circulation to the nails, keeping them from cracking and peeling. Rubbing petroleum jelly, vitamin E or a cuticle cream into the cuticle...
s at night will keep them moisturized and also promote nail strength. Wear gloves when washing dishes or cleaning to prevent nails from becoming brittle, and don't use nail polish remover that contains formaldehyde or acetone, both of which are drying.
More