Are your nails brittle and quick to chip? You can strengthen them from the inside out. In this video, Cleveland Clinic dietitian and Dr. Oz guest Kristin Kirkpatrick reveals her favorite food that will help you grow your nails long and strong.
Continue Learning about Healthy Nails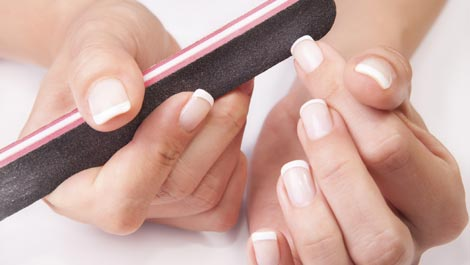 For healthy fingernails, pamper them daily with a gentle buffing or a massage. This increases circulation to the nails, keeping them from cracking and peeling. Rubbing petroleum jelly, vitamin E or a cuticle cream into the cuticle...
s at night will keep them moisturized and also promote nail strength. Wear gloves when washing dishes or cleaning to prevent nails from becoming brittle, and don't use nail polish remover that contains formaldehyde or acetone, both of which are drying.
More