Brittle nails that are soft, thin and easily torn are a problem for many women. The solution is biotin, a B vitamin that helps strengthen nails. Before opting for a biotin supplement, try snacking on walnuts. As well as being an excellent source of biotin, walnuts are rich in other beauty enhancers -- like wrinkle-reducing omega-3s.
Continue Learning about Healthy Nails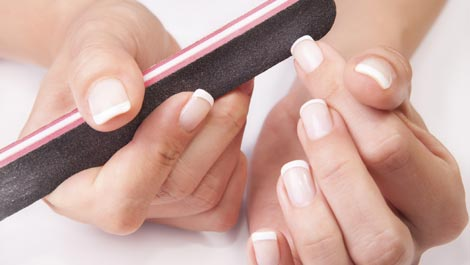 For healthy fingernails, pamper them daily with a gentle buffing or a massage. This increases circulation to the nails, keeping them from cracking and peeling. Rubbing petroleum jelly, vitamin E or a cuticle cream into the cuticle...
s at night will keep them moisturized and also promote nail strength. Wear gloves when washing dishes or cleaning to prevent nails from becoming brittle, and don't use nail polish remover that contains formaldehyde or acetone, both of which are drying.
More