The kidney's day job is removing water waste from your body, but it doubles as a key hormone-producing organ as well. Your kidney is responsible for producing a hormone that stimulates the production of red blood cells, by preventing their premature death. This hormone also helps preserve other cells, like heart and brain cells that have been injured by lack of blood flow.

So the kidney's hormone secretion plays a key (even if indirect) role in delivering oxygen to every one of your cells. It is like a mafia boss in the movies-you never see the boss, but you know he has a lot of influence on the way other people function.

Your kidneys also play a very traceable and key role in regulating blood pressure since they are ideally positioned to measure the pressure of blood pushing into them. If the pressure head is low, like after our ancestors had been bitten by a saber-tooth tiger, they hold onto fluid to maintain our blood pressure. But when they over-react or are misled into thinking we need a higher blood pressure, the kidneys can adjust to high blood pressure.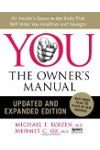 The function of the kidneys is to extract and filter what is considered to be waste, or unnecessary by-products of metabolism, from the body. The kidneys filter the blood at very small collections of blood vessels within the kidney itself.
Continue Learning about Healthy Kidneys & Urinary System