Typically, a person should produce one to two liters of urine a day, says Kenneth Stallman, MD, with Methodist Specialty and Transplant Hospital.
Each day the kidneys filter approximately forty gallons of blood but excrete only about 1 percent of the blood's water and salts. They produce approximately four ounces of urine per hour unless adversely affected by drug intake or favorably affected by the efficient pumping of blood through the body when it is exercising or lying flat. Anywhere between thirty-two to sixty-four ounces of urine are produced daily.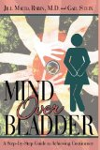 Continue Learning about Healthy Kidneys & Urinary System
Your kidneys are shaped like beans and are about the size of your fist. They play a vital role in keeping the chemicals and water in your body balanced. Your urinary system removes a waste called urea from your blood after the foo...
d you eat is broken down in your body. Problems can occur in your kidneys and urinary system from aging, from illnesses or from injury. These problems can range from minor to life-threatening. If you're having kidney or urinary tract problems, you should see your doctor for an evaluation.
More