Your hair will look its best when you nourish it well. That means eating a diet that feeds your hair the essential nutrients it needs. Make sure you get plenty of protein (hair is made up of it), omega-3s (to keep it moisturized), iron (to prevent hair loss) and B vitamins (to encourage hair growth).
It's one of the maddening ironies of aging: Hair gets thinner where we want it -- on our heads -- and starts sprouting up in places we don't.
Good trimmers and tweezers are all you need for the latter. For the former, Try these healthy hair foods from Drs. Roizen and Oz -- they can help make your locks look more like they did in your 20s.
Eat more salmon. Omega-3 rich foods like salmon and sardines help seal in shine. Distilled fish oils or DHA supplements will work, too.
Be a bran lover. Bran is rich in vitamin B, which may slow hair loss and promote hair growth. Other B-rich foods include beans, peas, carrots, cauliflower, soybeans, nuts and eggs.
Say yes to avocados. Avocados and avocado oil may prevent dihydrotestosterone (DHT), which kills hair follicles, from getting where it needs to go.
Say no to animal fat -- and red meat -- if you're losing hair. They can lead to more DHT production and hair-follicle damage.
Stock up on green tea. Brew a strong pot, cool it, then give your head a rinse to help kill off dandruff-causing fungus. Incidentally, if you drink green tea, the caffeine in it may help slow balding.
Continue Learning about Healthy Hair and Scalp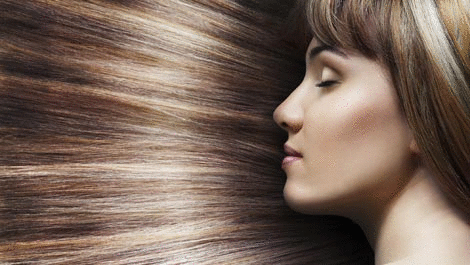 Want some expert tips on how to maintain your healthy head of hair? First, you can start with good nutrition. By eating two to three servings of protein a day you can maintain a normal hair growth cycle. Wear wide-brimmed hats whe...
n you're outside to protect your scalp from sunburn and sun damage. Other ways to maintain and care for your hair include proper styling tools and hair care products that won't damage and over-dry your hair. Read on for more hair secrets and advice from our team of experts.
More