Many false claims, myths, and erroneous assumptions about changing health habits have helped to create a way of thinking that is counterproductive; for example:
Myth: If I just want to badly enough, I can make improvements in my health.
Truth: This is the reason people fail. Motivation can only take you so far; it goes up and it goes down. You can't rely on it alone. Without the skills to make the changes you desire, you will not succeed in the long run.
Myth: This behavior change stuff doesn't apply to me. My problem is more complicated.
Truth: Anyone who wants to be healthier needs to change their habits. Regardless of the severity of your problems or your level of physical impairment, improving your health requires doing some things and not doing others. Whether it's taking medication, following your doctor's recommendations, or monitoring blood pressure, you will have to do something differently than you have done before.
Myth: Changing behavior is just common sense.
Truth: In reality, you can change any behavior if you have the right information and some motivation. You can also do it by doing the following: setting goals, monitoring your progress, arranging your world for success, recruiting a support team, and treating yourself.
Myth: I tried this before and it didn't work.
Truth: You either didn't use the principles and skills, or -- as is more often the case -- you used them for a period of time, hit a roadblock, and then stopped. Living healthier does not mean being perfect. It means adopting healthy habits more days than not. If everyone were to have this perspective, we would all enjoy better health.
Myth: I really want to be healthy; I just don't have the motivation.
Truth: If you want to be healthy, then you already have some level of motivation. You may not have enough to carry you through to reach your goal right now, but you are definitely motivated enough to get started.
Myth: If I just understood what caused my bad habits, I could change them.
Truth: Understanding how your habits developed, and why they developed, is important because it can keep you from repeating a destructive pattern. However, understanding why your bad habits developed is not enough to help you change them.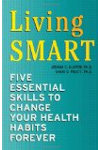 Continue Learning about Healthy Habits