Journaling about your feelings with the intent of identifying the irrational, negative or distorted thoughts and perceptions that accompany them is called cognitive journaling. Cognitive journaling helps you identify and revise your distorted perceptions and irrational thoughts. Follow these cognitive journaling steps and see if they help. This whole process can be considered one of keeping an "emotional accounting" of your life. This is as important as keeping your checkbook balanced! Maybe more important!

1. Every time you feel depressed, anxious or conflicted, write down your emotional response: depressed, angry, sad, afraid, frustrated, hopeless and so on.

2. Try to identify the thoughts that precede or accompany your emotional reaction.

3. Next, identify the irrational component, negative distortion or illogical part of the thought.

4. Now breathe, reflect and choose a rational response to the automatic negative thoughts. Write the rational response down.

5. Lastly, revisit the initial emotional or physical reaction you had and see if the intensity has decreased, increased or stayed the same.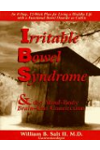 Continue Learning about Healthy Habits