For most people trying to change health habits, motivation for making behavioral changes tends to wax and wane. Motivation is dynamic over time, and as a result, it requires some ongoing attention. There are several effective strategies that will keep motivation going. One is to remind yourself frequently about your reasons for wanting to eat better or exercise more. Consider the following questions: How do you want to feel 5 years from today? How healthy do you want to be? How do you want to look? How physically fit do you want to be? You might benefit from writing your answers to these questions on a sheet of paper, so you can review them often to remind yourself of the benefits of making healthy changes. More motivational questions include: What are you doing today to become the person you had in mind when you started making lifestyle changes? What steps are you taking right now to ensure that you become that person?

Doing these simple motivational exercises will remind you why you started to make behavioral changes in the first place, and they will give you that little boost of motivation you need to keep going. Motivation can build on itself, too. If you catch problems early, stick with the following: setting a goal, monitoring your progress, arranging your world for success, recruiting a support team, and treating yourself. Also, think about boosting your motivation along the way to help prevent drifting back into old behavior patterns of eating to much and exercising too little.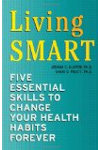 If you want to change health habits, motivation -- or lack thereof -- is a great stumbling block. "If only I were motivated enough, I could do this." Negative thoughts, self-defeating beliefs, and a history of failed attempts at making changes, all contribute to decreased self-esteem, efficiency, and motivation. Why do you have negative thoughts and beliefs? What is driving them? Although the answers to these questions are important, not having answers doesn't mean you can't change your unwanted behaviors.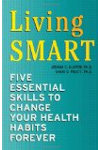 Continue Learning about Healthy Habits