When changing health habits, seek to maximize the positive influence of others. The key is to take charge and set up a team of supporters who will be encouraging and work with you. Most often, people leave the influence of those around them up to chance. They try to make changes on their own, and are either pleasantly surprised when friends and family offer encouragement and support, or frustrated when they seem uninterested or act as barriers to change. If you are going to make the effort to change your lifestyle and become healthier, why leave such a potentially powerful influence to chance? Let's take a look at what you can do to "rally the troops."

Think of those around you as an "army" of support. This may sound a bit self-centered. After all, you're not paying for their help the way you would professionals, such as trainers, coaches, or counselors. In reality, however, family, friends, co-workers, and even total strangers often are willing to help you make changes to improve your health without expecting anything in return. Why? We want to think that most people are just naturally eager to help one another.

If you think about this idea from a slightly more skeptical, yet scientific, perspective, it does make sense. Helping others can be a rewarding experience that is reinforced by the feelings it produces. For many people, knowing their actions have helped someone lose weight, stop smoking, become more physically fit, overcome an addiction, or reduce stress produces feelings of satisfaction, contentment, and even empowerment. Simply put, it just feels good to help others.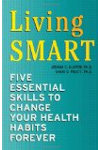 Continue Learning about Healthy Habits