Something triggered a stress fest in your life and you responded by drinking too much, starting to smoke again, falling off the exercise wagon, and/or getting into a high-fat, sweets-laden, fast-food rut. In short, you slid into some unhealthy habits that you're having trouble breaking, even though you know they are just making things worse. Here's what to focus on.

Tackle one habit at a time. This week, pick one habit you want to change, and be absolutely clear with yourself about why. If you smoke, fear of maybe getting lung cancer obviously isn't enough or you would have quit already. So think about the things that will definitely happen: the wrinkles and dryness that already show on your skin. The money you'll waste. The bad breath that makes people turn their heads aside when they give you a hug. Now write down all the reasons and read the list several times a day.

Stop telling yourself that you are bad because you have a bad habit. When you're stressed out, going back to an old habit that feels comforting is hard to resist (celebs don't seem able to do anything else). So, maybe you start smoking again or biting your nails or eating fries for dinner ... which makes you feel bad ... which is a sure route to reinforcing the habit. Instead, try to separate yourself from the habit—it's simply a behavior, not a definition of you—and you'll be better able to break it.

From The Mind-Beauty Connection: 9 Days to Less Stress, Gorgeous Skin, and a Whole New You by Amy Wechsler.
The chemical dopamine has a very important job when it comes to habits: It teaches your brain what you want and then drives you to get it, regardless of whether it's actually good for you or not. That's because dopamine influences memory, desire, and decision making. In other words, it's stimulated by learning. Whenever something unexpected happens, these learning circuits are engaged.

Therefore, to break the cycle of bad habits, you need to reset your dopamine cycles. How? By giving yourself robust rewards. I'm not suggesting sundaes and sausages here. Instead, reward yourself weekly with shopping (it doesn't matter how little you spend, just that you have an indulgence to look forward to) or a manicure or anything that's not destructive.

As you disable the old pathways of bad habits, you'll need to nurture the new ones with new rewards. As you do, your brain will start producing brain-derived neurotrophic factor (Miracle-Gro for the brain), which increases brain plasticity to set new pathways for good, long-lasting, and healthy behaviors.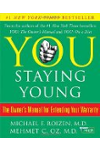 It takes patience and commitment and most of all desire to want to change. It is helpful to start with a goal. Set a goal and then make a plan to achieve that goal. The more specific you are in the actions you will take the better, don't be vague. Set realistic goals and realistic actions you will do to reach the goals. To say for instance you will get to the gym four times a week but you really know you cannot, is not helpful. Start small and build on success. It is better to say, I will not order French fries with my burgers and instead will ask for salad or sliced tomatoes than to make a sweeping statement like I will not eat any pizza. Small changes that can be sustained yield huge results. If you slide backwards, it is important to get back to it as fast as possible. Weathering the ups and downs is what leads to breaking bad habits.
Continue Learning about Healthy Habits