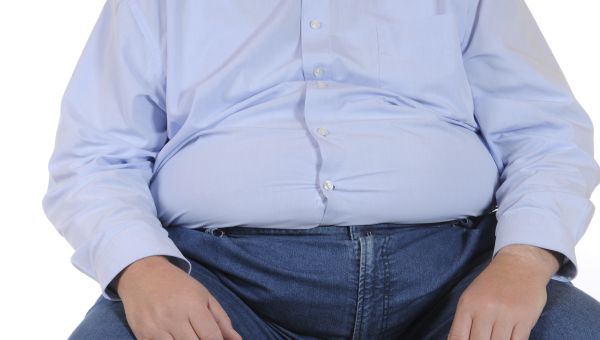 Groucho Marx hosted You Bet Your Life from 1950-1961, but he wasn't a big fan—even of his own work. ("I find television very educational. Every time someone switches it on I go into another room and read a good book.") Although TV may have you Betting Your Life (and brain) every time you tune-in, it's not the watching that's the problem (too bad Groucho never saw Dr. Oz's brain-stimulating show); it's that you sit for hours at a time.
Related: Do You Have the "Sitting Disease?" Here's What to Do
A study concluded every hour spent sitting in front of the TV shortens your life by 22 minutes. An average North American adult watches nine years of TV over a lifetime. So, if you're sitting in front of the TV for that long, you're likely to die about three years earlier than someone who puts in no TV time (unless they miss the tornado warning.) Why? Sitting on the couch hour after hour erases muscle tone, slows metabolism, and makes fat cells suck in extra fat. That leads to obesity, diabetes, heart disease, dementia—and a lousy sex life.
But you can tune into better health by taking a break from sitting .Try walking around the room while you watch The Dr. Oz Show! Walking for 10 extra minutes a day can add two years to your life; walking an extra 45 minutes daily adds five years!(Aim for 10,000 steps daily.) At home, pedal through a House of Cards marathon on a stationary bike. We Bet Your Life and your RealAge get younger.
Medically reviewed in March 2020.