Sure, vacations are great for both your stress level and your sex life. But they can also help improve your cognitive skills.

How? Well, for one thing, you'll probably use a map or at least a complex set of instructions at least once. When you're driving, walking, or studying the subway system of a new city, you're using so many different parts of your brain at once. You're using visual-spatial skills to read a map, and then you need to translate it into verbal code to whoever's driving (Honey, turn left! Now!).

When you're driving, you need to make quick decisions about where to go, which involves processing information quickly. And then you store things in your long-term memory to remember where you just visited. Get lost? Even better. Figuring out how to get back actually contributes to the brain-building process.

Of course, that kind of all-brain training can even serve important purposes. For the vacationer, taking a wrong turn may lead you to a quaint antique shop you'd never have known about. For a soldier in war, however, taking a wrong turn can have serious consequences.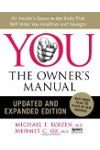 Continue Learning about Healthy Habits & The Nervous System