What's a healthier, lowfat version of chicken pot pie?
The secret to a healthier chicken pot pie is in the crust, says nutritionist Heidi Skolnik. In this video, she tells Dr. Oz about a brand that cuts the fat nearly in half but delivers all the flavor you expect from this comfort food.
Continue Learning about Healthy Foods & Cooking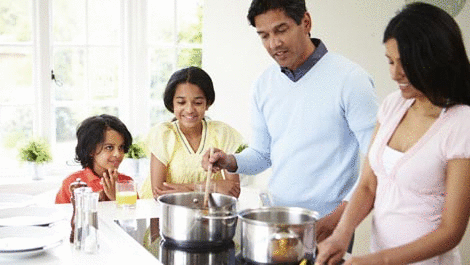 Do you want to cook healthier? With some simple tweaks, you can lighten up regular recipes for brownies, casseroles, and other tasty treats. Plan healthy meals for breakfast, lunch and dinner by learning about healthy food substit...
utions. For instance, you can sprinkle powdered sugar on cakes instead of using frosting. Reduce fat and calories in baked goods by cutting the fat ingredient such as butter or margarine by one-half and substituting a moist ingredient like applesauce, fat-free sour cream or orange juice. Read on to learn more tips about healthy foods and in no time you will be cooking healthy recipes for you and your family.
More