In addition to shopping from a list, here are some other shopping tips to help you save money and time:
Shop less and save. Try to shop only once or twice a week. You'll spend less money on impulse items -- and save time and transportation costs, too.
Buy groceries on a full stomach. Try not to shop when you or your kids are hungry and more likely to be tempted by items that aren't on your list. Plus, your kids will be less likely to beg you for the candy at the checkout aisle.
Order groceries online. Shopping for groceries online is affordable and handy. You can shop anytime day or night and have the food delivered at your convenience. You can even compare brands for the best price, use coupons, and read the Nutrition Facts for products to get the healthiest buys.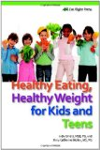 Continue Learning about Healthy Foods & Cooking