The healthiest way to include meat in your diet is to consider it a condiment or a side dish, rather than a main course. In this video, I will explain why smaller portions and sustainably raised options are best.
There are many healthy ways to include red meat in your diet; it can certainly be enjoyed in moderation. In this video, nutritionist Heidi Skolnik discusses the importance of cut and portion control when choosing to incorporate meat into your diet.
Here are some healthy tips for eating meat:
Limit your intake of red meat to two servings per week.
Eat fish a minimum of twice a week.
Remove the skin from chicken and turkey, whether eating out or dining in.
Never fry meat or poultry (or order it fried), and trim visible fat before cooking.
Aim for one completely meatless meal per week.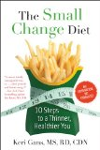 Continue Learning about Healthy Foods & Cooking