If you love pizza, buy healthy frozen pizza varieties instead of takeout or delivery pizza. Frozen pizzas, particularly the thin and crispy style, usually have fewer carbs and calories than delivery pizzas and they're cheaper! Don't choose the sodium-laden, fatty meat pizzas. Instead opt for veggie or chicken toppings and you'll save at least 150 calories and 15 grams of fat per serving.

If ice cream is your weakness, try sorbet or low-carb ice cream instead of the full-fat variety. The 'slow churned' style ice creams are really delicious and you won't really taste the difference. Based on a 1-cup serving, you'll save yourself 100 calories over traditional ice creams while still enjoying a refreshing treat. Don't buy big cartons of ice cream -- lo carb, slow churned or otherwise -- because if it's around, you're likely to hear it calling your name begging to be consumed. Be smart. Allow yourself a treat every couple of weeks, in moderation. But don't keep it in the house.
Continue Learning about Healthy Foods & Cooking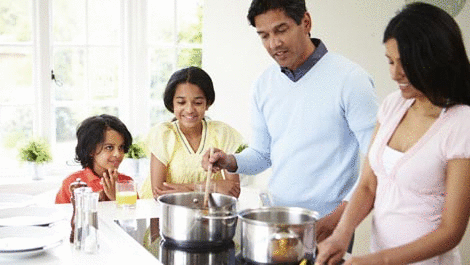 Do you want to cook healthier? With some simple tweaks, you can lighten up regular recipes for brownies, casseroles, and other tasty treats. Plan healthy meals for breakfast, lunch and dinner by learning about healthy food substit...
utions. For instance, you can sprinkle powdered sugar on cakes instead of using frosting. Reduce fat and calories in baked goods by cutting the fat ingredient such as butter or margarine by one-half and substituting a moist ingredient like applesauce, fat-free sour cream or orange juice. Read on to learn more tips about healthy foods and in no time you will be cooking healthy recipes for you and your family.
More