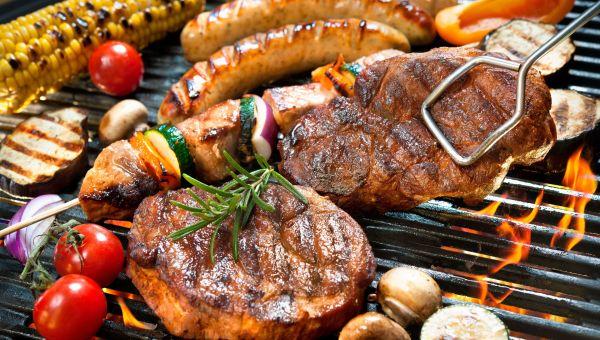 Sip and flip your way to a delicious, health-boosting cookout.
1 / 9
Sweet corn on the cob, tomatoes from the garden, steak seared on the grill—could there be a more perfect summer meal? Yes, but only if you know the healthiest ways to indulge your barbecue habit. There's a good chance you've heard about grilled meat causing cancer. In fact, grilling meat, chicken and fish, especially if it's charred, produces cancer-linked chemicals known as HCAs or HAAs. Animal fat dripping onto hot coals creates another worry, chemicals called PAHs. But you don't have to go flame-free. The good news is that there are ways to minimize the health hazards and still enjoy your barbecue. Use these tips to make healthful substitutions and eliminate the guilt of indulging in your favorite summer foods. You can lower your RealAge by three years!
Medically reviewed in October 2019.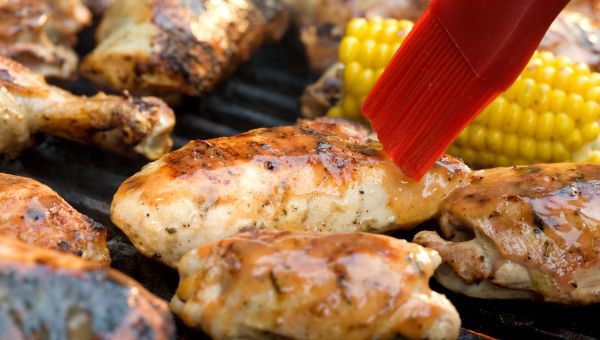 2 / 9

Soak it up

Marinating meat before tossing it on the grill boosts flavor and tenderness, and slashes production of cancer-causing HCAs by up to 90 percent. An olive oil-based marinade works best. Make your own marinade with olive oil and your favorite herbs, or choose a healthy store-bought Italian dressing to zing up your chicken and steak. But beware of the salt, fat and sugar content when selecting your dressings. 3 / 9

Opt for kabobs

Small pieces of meat cook faster and produce fewer HCAs than caveman-size slabs do. Thread your choice of protein and favorite veggies onto a skewer for a tasty combination of flavor. Some of the best veggies for grilling: cherry tomatoes, bell peppers, mushrooms, zucchini and onions. Get a plateful of flavor at your next cookout with this wholesome chicken and veggie kabob recipe—complete with a chardonnay-herb marinade.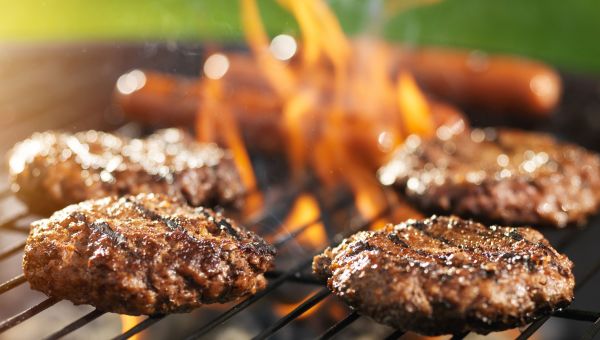 4 / 9

Add a secret ingredient

So long dry beef, veggie and turkey burgers! In addition to your favorite blend of herbs and spices, add wheat bran to your next batch of burgers. The ratio: one teaspoon of wheat bran per pound of ground meat or veggie mixture. This secret ingredient keeps burgers juicy and halts HCAs in their tracks. The best part? Wheat bran won't even register on the carb meter. For even more flavor, sprinkle in some fresh rosemary. 5 / 9

Finish it fast

The blazing sun and high energy of a family cookout can make you hungry. Don't keep your guests waiting, especially if you're enjoying cocktails. Instead, precook your protein on the stove or in the oven earlier in the day. Finishing your meat on the grill takes no time at all, and adds fantastic flavor and those visually-pleasing grill marks. 6 / 9

Don't forget the foil

The worst part about backyard barbecues? Cleaning the grill. Take the hassle out of cleanup and protect your family from HCAs by covering the grate with punctured aluminum foil. This barrier prevents dripping, which can produce these chemicals. Flip your meat of choice frequently to curtail unhealthy troublemakers. Make grilling even easier by wrapping sliced veggies, shrimp or chicken wings in the shiny stuff before placing it over the coals.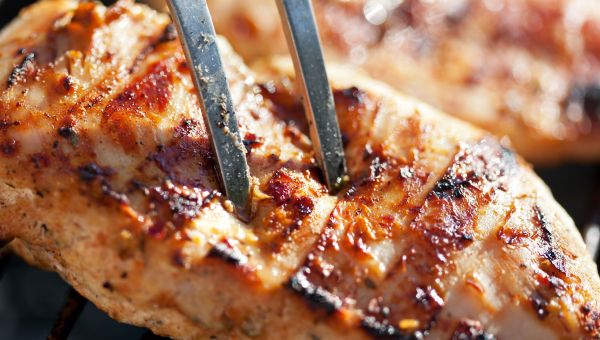 7 / 9

Keep it Lean

Stop dripping before it starts by trimming the fat from meat. Fatty edges on beef, pork and chicken may be tasty, but our bodies don't need them. Dripping fat can also up the risk of producing cancer-causing chemicals. Another method: Cook chicken with the skin on, but toss the fatty layer before noshing. Just below the skin, you'll find juicy chicken, without the charred, chemical-laden outside. You have nothing to lose but grease, calories and carcinogens. 8 / 9

Sip Some Tea

Sip a glass of this summer classic at your next backyard party. Iced tea serves two purposes: quenching your thirst and neutralizing carcinogens. Tea is refreshing and, when made without sugar, good for you, too. Tea's supercharged antioxidants help combat carcinogens, so drink up.. Tea's supercharged antioxidants help combat carcinogens, so drink up.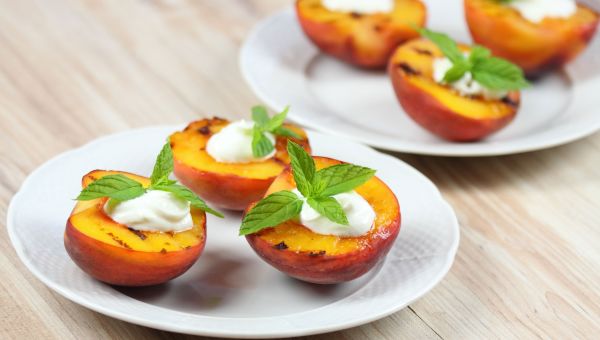 9 / 9

Grill Your Sides

Protein typically takes center stage when it comes to grilling, but it doesn't have to be that way. Give your side dishes the chance to shine. The best part: Fruits and veggies don't produce carcinogens. You can grill almost anything, including peaches, pears and pineapple.

Here's some inspiration to get started:
Marinate Portobello mushrooms and grill for a tender, meatless burger patty
Brush radicchio with olive oil and orange juice and serve right off the grill
Try this easy-to-prepare Ginger Grilled Shrimp recipe
We guarantee you won't miss the beef!
Continue Learning about Healthy Foods & Cooking