The number-one tip for avoiding food poisoning: Wash your hands! This is a must whether you're cooking or eating. You don't want germs on your hands to contaminate your food, or vice-versa.
While cooking and prepping, keep raw foods and cooked foods separate. Don't pour a marinade that had raw meat in it onto something that is already cooked, and don't use the same plate for raw meat that you do for food that will not be cooked.
Always gauge doneness of meat by using a thermometer, not by looking at the color.
While serving foods, keep cold foods cold and hot ones hot. Don't leave food out for more than two hours (or one hour on a hot day)—put them in the fridge.
Continue Learning about Healthy Foods & Cooking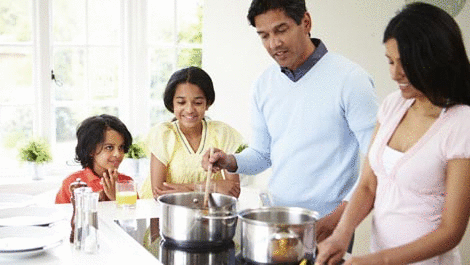 Do you want to cook healthier? With some simple tweaks, you can lighten up regular recipes for brownies, casseroles, and other tasty treats. Plan healthy meals for breakfast, lunch and dinner by learning about healthy food substit...
utions. For instance, you can sprinkle powdered sugar on cakes instead of using frosting. Reduce fat and calories in baked goods by cutting the fat ingredient such as butter or margarine by one-half and substituting a moist ingredient like applesauce, fat-free sour cream or orange juice. Read on to learn more tips about healthy foods and in no time you will be cooking healthy recipes for you and your family.
More