To provide healthy food options for a meeting or event, be sure to tell food service professionals your requests for food preparation. Indicate food allergies or dietary restrictions when food is ordered. The following are other ways to make your next meeting's meal healthier:
Serve low-calorie and low-fat foods.
Serve fruits and vegetables whenever possible.
Serve small portions (cut bagels in halves or quarters, for example).
Serve milk (fat-free or 1%), 100% fruit or vegetable juice, water or unsweetened iced tea instead of soft drinks.
Lunch and dinner don't have to include a heavy dessert -- fresh fruit, a fruit crisp or cobbler and small cookies, for example, are fine options.
Include a vegetarian option at all meals.
Provide reduced-fat or low-fat milk for coffee rather than cream or half and half (evaporated skim milk also works well for coffee -- make sure it's not sweetened condensed milk).
Provide pitchers of water.
Continue Learning about Healthy Foods & Cooking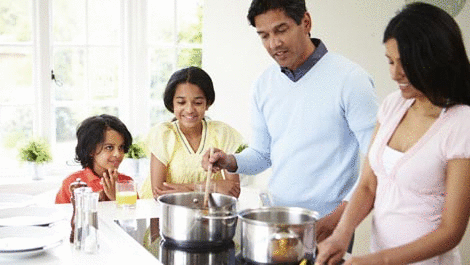 Do you want to cook healthier? With some simple tweaks, you can lighten up regular recipes for brownies, casseroles, and other tasty treats. Plan healthy meals for breakfast, lunch and dinner by learning about healthy food substit...
utions. For instance, you can sprinkle powdered sugar on cakes instead of using frosting. Reduce fat and calories in baked goods by cutting the fat ingredient such as butter or margarine by one-half and substituting a moist ingredient like applesauce, fat-free sour cream or orange juice. Read on to learn more tips about healthy foods and in no time you will be cooking healthy recipes for you and your family.
More