Here are some tips for increasing the volume of low energy-density food in each meal:
Want to add a starter salad to your lunch or dinner? Remember to keep the energy density low. That means you can fill your bowl to the brim with greens, veggies, and low-fat dressing, but use only a very small amount -- if any -- of full-fat cheese or dressings, croutons or bacon bits.
When choosing soup as a first course or snack, make it broth-based, such as chicken with rice or vegetable soup. Creamed soups, chowders and hearty bean soups have more calories and higher energy density. They're better as main dishes.
Double the vegetables in your favorite recipes, from chili and beef stew to pasta or chicken salad.
Watch what you drink. Each regular soda adds 150 unneeded calories to your daily total. Instead, choose water, tea, coffee (not the fat-laden specialty drinks), diet soda, or add a splash of fruit juice to seltzer. Alcohol has a high energy density, so limit your daily consumption to one glass or less.
Continue Learning about Healthy Foods & Cooking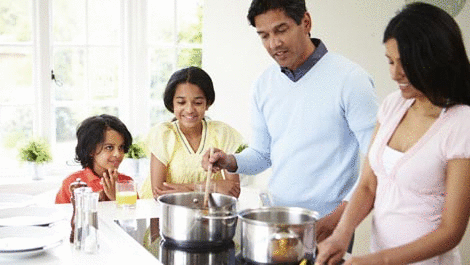 Do you want to cook healthier? With some simple tweaks, you can lighten up regular recipes for brownies, casseroles, and other tasty treats. Plan healthy meals for breakfast, lunch and dinner by learning about healthy food substit...
utions. For instance, you can sprinkle powdered sugar on cakes instead of using frosting. Reduce fat and calories in baked goods by cutting the fat ingredient such as butter or margarine by one-half and substituting a moist ingredient like applesauce, fat-free sour cream or orange juice. Read on to learn more tips about healthy foods and in no time you will be cooking healthy recipes for you and your family.
More