To change your diet permanently you have to be organized and know what needs to be changed. Start at home. Get your family as involved as possible in planning, shopping and preparing household meals. They'll enjoy the meals more if they're part of the planning and preparation, and it will be healthier for everyone. Knowing what foods to buy, how they're prepared and how much you should be eating is a necessity. I like to call this "Nutrition 101."
Here are some food strategies that work:
Learn the basics of nutrition. Even if you think you know them, go over them again, ensuring that you know how to put them into practice.
Understand portion control. You don't have to be manic and weigh and measure everything you eat, but get comfortable with what amounts -- like a handful or spoonful -- look like.
Try making a large batch of your favorite healthier meals to freeze for later use.
Take advantage of the newest convenience foods, such as pre-cut veggies for stir-fries or salads.
When you're eating packaged food, learn to decipher its nutritional information and beware of serving sizes, which are usually much smaller than you think.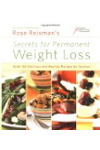 Follow these tips for making meals and snacks:
Always have what you need to prepare at least three quick and easy family meals. Choose recipes with no more than five ingredients. Make sure you can whip the recipe together quickly. If you can make enough to have leftovers, that's even better.
Supply yourself with a stash of ready-to-eat healthy meals, such as frozen meals, eggs, yogurt with fruit and dried cereal, or pasta with a jar of tomato sauce.
Keep fruits and vegetables on hand and ready for snacking. This is extra important if you have kids.
Make enough for a second or third meal when you cook. Have the meal later in the week or store enough in the freezer for another meal.
Eat at home as much as possible. It's a good idea to eat out less than three times a week. Research shows that people eat fewer fruits and vegetables and more fat, salt, and sugar when they eat out.
It might sound hard to use all these tips, but over time you'll find that they save you time and money. They'll also help you eat more healthfully. Keep in mind that eating healthy, losing weight, and keeping weight off doesn't just happen. It takes time and effort. But you can do it!
Continue Learning about Healthy Foods & Cooking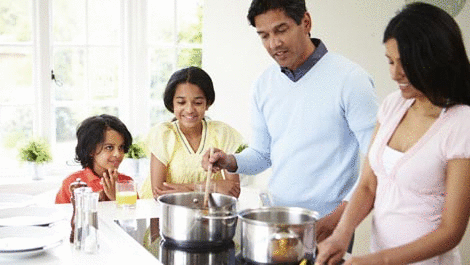 Do you want to cook healthier? With some simple tweaks, you can lighten up regular recipes for brownies, casseroles, and other tasty treats. Plan healthy meals for breakfast, lunch and dinner by learning about healthy food substit...
utions. For instance, you can sprinkle powdered sugar on cakes instead of using frosting. Reduce fat and calories in baked goods by cutting the fat ingredient such as butter or margarine by one-half and substituting a moist ingredient like applesauce, fat-free sour cream or orange juice. Read on to learn more tips about healthy foods and in no time you will be cooking healthy recipes for you and your family.
More