Macadamia nuts have a high fat content and so become rancid fast. A Vacuum sealed container of macadamia nuts would be best in terms of freshness. They can be stored in the refrigerator for upto 6 months and in the freezer for upto a year. However, it is best to enjoy them within two months from opening the container.
Macadamia nuts are most often available in packages or cans after they have been shelled and dried, or in candies. Vacuum-packed nuts are the best choice for the freshest product. Shelled macadamia nuts have a very high fat content and must be stored carefully to avoid rancidity. The nuts should be light in color; they will darken with age as the inherent oil turns rancid. Refrigerate unopened packages or cans of macadamia nuts for up to six months, or freeze for up to one year. Once opened, refrigerate and use within two months.

Unshelled macadamia nuts are not typically available due to their hard shell being so difficult to crack.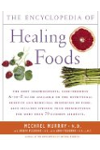 More About this Book
Encyclopedia of Healing Foods
From the bestselling authors of The Encyclopedia of Natural Medicine, the most comprehensive and practical guide available to the nutritional benefits and medicinal properties of virtually everything...
Continue Learning about Healthy Foods & Cooking