The best answer is to buy what's on sale in your supermarkets. Sometimes, organic foods "on sale" can be cheaper than conventionally grown.

Also, consider visiting local organic farmers' markets. Often times, these foods are less expensive than those found in a supermarket.
No longer relegated to the "natural" section of the grocery store, organic foods have become mainstream, making it easier than ever to include organic foods in your cart while still sticking to a budget. Here are my favorite strategies to help you shop smarter for your own health, as well as the health of the planet:
Go Generic. Nearly every major supermarket chain now carries its own line of USDA-certified organic foods under their own private label, so look for it the next time you're in your favorite grocery store. This not only saves you the cost of an extra trip to a more upscale market or a separate natural foods store, but it can cost significantly less than other organic brands.
Browse Big Box Retailers. Many people are surprised to learn that everyday staples such as organic milk, yogurt, and produce are available at big box retailers, making these items more within the reach of everyone at a good price. And many of the companies who supply these chains offer downloadable coupons on their websites, saving you even more at the checkout counter.
Fill Up on Frozen. The freezer case is one of the best bargains in the supermarket when it comes to organic; stock up on your favorite frozen organic fruits and vegetables (with no added sauces or syrups) for baking, smoothies, soups and side dishes. The added bonus? Frozen fruits are on your schedule, meaning there's no risk of costly spoilage.
Bulk Up. If your favorite grocery store has them, bulk bins are one of the best places in the supermarket to save money while still buying organic foods. Stock up on the organic versions of some of Dr. Oz's favorite good-for-you staples like brown rice, bulgur, quinoa, teff, and more.
Love Those Legumes! Dollar for dollar, meat, fish and poultry are some of the costliest calories in your cart. Serving delicious vegetarian meals two nights a week is not only an easy way to help you lose weight and improve your health, it also allows you to free up more food dollars to put toward organic options. Use your favorite organic canned beans (rinse first to remove excess sodium) for a satisfying soup, or save even more by soaking dried beans or lentils overnight. Sprinkle beans with organic taco seasoning for delicious Southwestern bean tacos that will even have carnivores asking for more.
Following some or all of the above tips keep both your food bill and your waistline lean!
Continue Learning about Healthy Foods & Cooking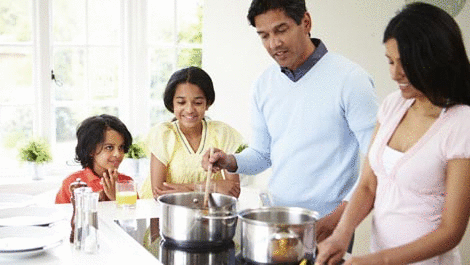 Do you want to cook healthier? With some simple tweaks, you can lighten up regular recipes for brownies, casseroles, and other tasty treats. Plan healthy meals for breakfast, lunch and dinner by learning about healthy food substit...
utions. For instance, you can sprinkle powdered sugar on cakes instead of using frosting. Reduce fat and calories in baked goods by cutting the fat ingredient such as butter or margarine by one-half and substituting a moist ingredient like applesauce, fat-free sour cream or orange juice. Read on to learn more tips about healthy foods and in no time you will be cooking healthy recipes for you and your family.
More