It can be difficult to navigate nutrition labels and claims -- especially in the cereal aisle! Added sugar, even when considering "whole grain" cereals, provides little but empty calories. Stick with cereals that have less than 9 grams of sugar per serving. Another method is to look at the ingredients list: if sugar is listed as one of the first two ingredients, you will know the product contains a high amount of sugar as ingredients are listed in order of predominance, with those ingredients used in the greatest amount listed first.

Finally, consider hot cereals such as oatmeal or other multi-grain hot cereal blends for breakfast as well. These hot cereals can be made with low-fat milk or milk-alternatives such as soy or almond milk, and topped with your own favorites: raisins, chopped apple, cinnamon, pumpkin pie spice, nuts or nut butter, dried cranberries & fresh pears, etc. By going this route, you end up with a highly nutritious breakfast cereal, with little to no added sugar and a big boost of fiber, and/or protein, which most cold cereals fall short on.
Choose whole-grain cereals that contain no added sugar or very small amounts of sugar (fewer than 14 grams per portion). After a few weeks your taste buds will adapt to the lower amount of sugar and you'll actually taste the natural sweetness of your food. Read the labels so you're sure of what you're getting -- some healthy-sounding granolas contain plenty of sugar or other sweeteners such as honey.

When it comes to pasta, think whole wheat, too. The glycemic index ratings for standard wheat pastas depend on thickness-the thicker the pasta, the lower the GI score-and the way it is cooked. Al dente pasta-somewhat firm and still a bit chewy-has the lowest score. The longer you cook pasta, the softer it becomes and the higher the GI ranking.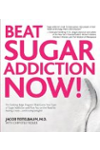 Continue Learning about Healthy Foods & Cooking