What is the best time of day to go grocery shopping?
To sidestep crowds and bring home healthy fare from the supermarket, it's all in the timing. In this video, registered dietitian Frances Largeman-Roth reveals the best six-hour window to hit the store.
I like to go grocery shopping after I have eaten to assure I am not hungry and at risk for impulse buying. I go when I have no distractions like children/grandchildren so I can focus on the task at hand and have the time to read the labels and make sure I am always avoiding the five food felons. I also like to go when the sales are on but the crowd isn't there yet. I make sure I avoid going till I have a chance to plan my meals and snacks for the week so I can shop from a list.
The absolute worst time to go shopping is when you are hungry. Make sure that you have a full stomach before you go. If possible, don't bring your kids if they are older and constantly ask for sweets and soda. The stores are generally busy on the week-ends so if you can go during the week, that would be best.
Watch this video to learn more from Dr. Mehmet Oz about grocery shopping.


Continue Learning about Healthy Foods & Cooking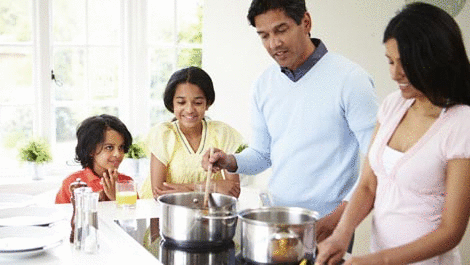 Do you want to cook healthier? With some simple tweaks, you can lighten up regular recipes for brownies, casseroles, and other tasty treats. Plan healthy meals for breakfast, lunch and dinner by learning about healthy food substit...
utions. For instance, you can sprinkle powdered sugar on cakes instead of using frosting. Reduce fat and calories in baked goods by cutting the fat ingredient such as butter or margarine by one-half and substituting a moist ingredient like applesauce, fat-free sour cream or orange juice. Read on to learn more tips about healthy foods and in no time you will be cooking healthy recipes for you and your family.
More