Make Meat Healthier with This Cooking Trick
Firing up the grill this weekend? Keep your choice meats on the healthy side with this cooking philosophy: low and slow.
Cooking meat at a lower temperature is better for your health. It may take a little longer, but the reward is fewer body-aging by-products.
Douse the Flames
When cooked at high heat, meat proteins can form cell-damaging, inflammation-promoting oxidants. And getting too much of these oxidants, called advanced glycation end products (AGEs), may actually shorten life span, according to early-stage animal studies. Researchers think certain aging genes may be turned off or on in the absence or presence of these AGEs. Look younger and feel better each passing year with this little trick.
Better Barbecue
Regardless of how you cook, make sure you practice food-safety habits, and heat meat to the right internal temperature. Then plan a tasty, healthy, easy meal with one of these quick barbecue recipes from RealAge.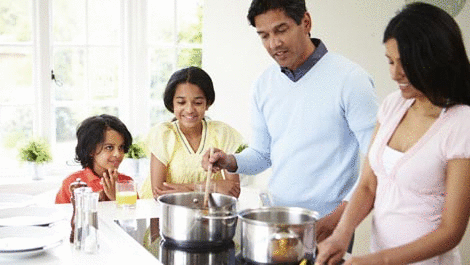 Do you want to cook healthier? With some simple tweaks, you can lighten up regular recipes for brownies, casseroles, and other tasty treats. Plan healthy meals for breakfast, lunch and dinner by learning about healthy food substit...
utions. For instance, you can sprinkle powdered sugar on cakes instead of using frosting. Reduce fat and calories in baked goods by cutting the fat ingredient such as butter or margarine by one-half and substituting a moist ingredient like applesauce, fat-free sour cream or orange juice. Read on to learn more tips about healthy foods and in no time you will be cooking healthy recipes for you and your family.
More