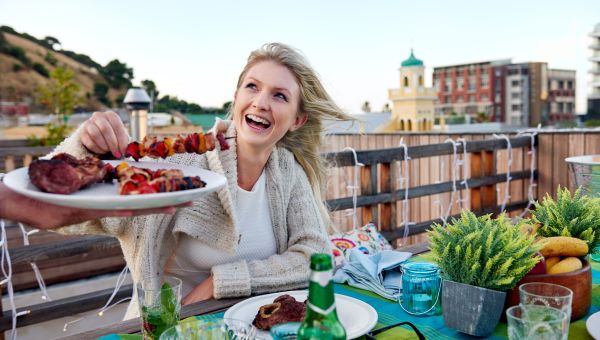 Limit This Cooking Style for Healthier Breasts
If your weekend barbecue has you thinking you should be grilling every night, consider this:
In a study, women who consumed the most barbecued meat over their lifetimes had a 50 percent higher risk of postmenopausal breast cancer.
Beware of BBQ
Seems that high-heat cooking -- such as grilling -- creates carcinogens that may harm breast tissue. Meat is particularly problematic because when the fat drips onto the coals below, it creates dangerous compounds called polycyclic aromatic hydrocarbons (PAHs). They go airborne and land on your burger, steak, or fillet. And when those PAHs get eaten and enter your system, they may harm cells. (Can't give up the grill? Try these eight tips to make grilled meats safer for you.)
A Lifetime of Risk
Going to a barbecue this weekend? Don't stress. Eating grilled meat occasionally probably isn't cause for concern. But you may want to avoid making it a daily habit. In the study, women who consumed the most barbecued, grilled, and smoked meat over a lifetime had the highest risk of postmenopausal breast cancer -- especially if they rarely ate fruits and vegetables. It's possible the antioxidants in produce help offset some of the damaging effects of PAHs. Take more steps toward a cancer-free future with these tips:
Confused about the latest mammogram guidelines? Find out what our experts have to say about them.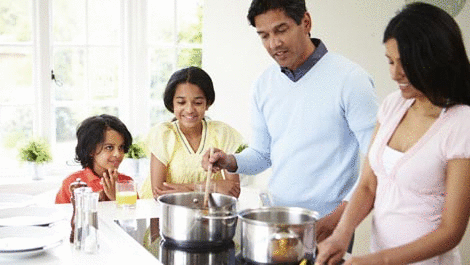 Do you want to cook healthier? With some simple tweaks, you can lighten up regular recipes for brownies, casseroles, and other tasty treats. Plan healthy meals for breakfast, lunch and dinner by learning about healthy food substit...
utions. For instance, you can sprinkle powdered sugar on cakes instead of using frosting. Reduce fat and calories in baked goods by cutting the fat ingredient such as butter or margarine by one-half and substituting a moist ingredient like applesauce, fat-free sour cream or orange juice. Read on to learn more tips about healthy foods and in no time you will be cooking healthy recipes for you and your family.
More