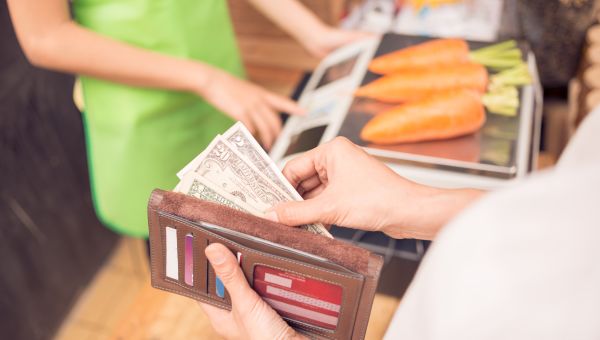 Eating Healthy on a Budget -- Pay Cash
If you have a tough time leaving the market without a half-gallon of ice cream or grabbing a candy bar when you pay for a tank of gas, we've got a nifty way to shore up your willpower: Ditch the plastic.
Not the plastic packaging (we hope you're recycling that) . . . your credit or debit card. Turns out you make more unhealthy impulse buys (Look, MoonPies!) at the supermarket when you pay with plastic than with real money. Pay with cash and your shopping cart will contain just as much good-for-you stuff but about 30% fewer unhealthful foods. Ah, the power of money!
See, charging food on your credit card -- the old "buy now, pay later" mentality -- is just one step away from crazy overspending at the mall. Remember that time you charged turtlenecks in all 8 colors? Bought 10 Pet Rocks? Loading up on chocolate chip cookies (Hey, a BOGO sale) is the same thing. In fact, researchers suspect there's a parallel between Americans paying for at least 40% of their purchases with plastic and 34% of Americans being extremely overweight. So take only your hard-earned greenbacks when you head for the grocery store. It's instant motivation not to overspend on food your body -- and your budget -- don't need. (Try this frequently overlooked way to lose weight -- your taste buds will love it!)
Oh, and if you're not a whiz at doing math in your head, take your calculator, too, and keep a running total as you add food to your cart so you're not short at the checkout. Paying with cash not only keeps you healthy but shapes up your financial fitness, too!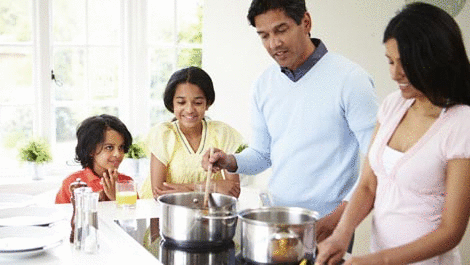 Do you want to cook healthier? With some simple tweaks, you can lighten up regular recipes for brownies, casseroles, and other tasty treats. Plan healthy meals for breakfast, lunch and dinner by learning about healthy food substit...
utions. For instance, you can sprinkle powdered sugar on cakes instead of using frosting. Reduce fat and calories in baked goods by cutting the fat ingredient such as butter or margarine by one-half and substituting a moist ingredient like applesauce, fat-free sour cream or orange juice. Read on to learn more tips about healthy foods and in no time you will be cooking healthy recipes for you and your family.
More