Research suggests that people who skip breakfast may be more prone to overeating later in the day, and that people who maintain their weight loss are more likely to eat breakfast than not. Breakfast helps them reduce snacking and avoid overeating.

Weight Watchers offers a comprehensive approach to weight loss that can help you reach your goals.
It is a good idea to eat breakfast as it is as great way to start the day. Your child has been sleeping for hours and has not had food during that time, so a healthy and balanced breakfast can provide energy that allows your child to perform better in school. Children who do not eat breakfast are more likely to be more irritable, less attentive, and restless. There are several options of breakfast foods to choose from. Think balance (typically a protein and carbohydrate combination):
1c dried -- high fiber cereal -- carb
½ -1 c lowfat, skim milk -- protein/dairy
½ c sliced strawberries -- fruit
What should my child eat?
There isn't one diet that a child should eat. Offering a wide variety of foods is a good way to promote healthy eating. Try eating foods from all of the food groups. Don't be too strict as all foods fit into a healthy diet.
What are some good sources of calcium?
Milk and milk products are usually the first thought when trying to get enough calcium in your diet. Other sources include dark green leafy vegetables, beans, dried fruits, nuts and seeds, and enriched products like soy milk and cereal. It is important to get enough calcium as it is needed to build strong teeth and bones. Children 1-8 need between 500-800 mg of calcium per day and 1000 mg per day for children 9-18 years old.
Considered by many the most important meal of the day, a balanced breakfast will help to spike one's metabolic rate, which typically slows down during sleep hours. Depending on the quantities of calories consumed, breakfast will energize one's mental and physical energy stores. If you are trying to lose weight, consider having a very small snack before exercising and then eating the bulk of your calories after your early morning work out. Studies show that you will lose weight somewhat faster if you deplete your glycogen stores and then break down fat, which you are more likely to do efficiently if you don't consume breakfast before the workout.

Cereal companies have conducted studies on kids and breakfast and the research seems to show that breakfast cereal eaters have a lower risk of obesity and perform better academically in school than non-breakfast eaters do. Cereals are often the only fortified, nutrient dense food that many kids will eat, so it's a good choice with fat free milk (or soy or almond milk). That being said, a balanced breakfast should include one serving of a whole grain, fruit, a fat-free dairy product (or other vitamin D/calcium-fortified food) and protein, such as eggs or nuts. Target about 300-350 calories for the meal. Another recent study, from Washington University in St. Louis, suggests that teen mothers who eat breakfast have healthier weights and snacking habits, which may influence the eating habits of their offspring.
Breakfast gives your metabolism a jump start. It provides energy and helps to improve concentration. It also helps to lift your mood. Breakfast doesn't have to be a huge meal. Just get some healthy food in your body to start your day.
A common mistake in finding ways to cut calories to is to skip breakfast. Eating breakfast is one of the most important meals of the day! After going all night without food, you need to give your metabolism a "kick start" -- otherwise it will slow down further in order to adjust to the lack of calories your body is getting. If you find it hard to eat much in the morning try at least having a piece of fruit, nuts or a smoothie.
Breakfast is an important meal of the day as it literally breaks your fast from the night before. Studies have shown, people who skip breakfast, tend to gain more weight. Breakfast is important to help make sure you area able to get all the vitamins, minerals and nutrients into your day of eating. It's hard to pack in all the required nutrition in just one or two meals every day. Eating breakfast helps give you energy and thinking power to start your day at work, play or school.
Breakfast is a very important meal to bridge the long gap between the night time meal and the next day. A healthy breakfast can make a significant difference in our overall health and wellbeing. It provides the jumpstart needed to start our day energized. Research has shown that children who enjoy a healthy breakfast have improved behavior and performance as well as fostering healthy weight.
Research is showing that a breakfast which includes a good quality source of protein is essential for balancing blood sugar, improving concentration, and assisting metabolism.

In fact, one recent study reported that teenagers who ate a high protein breakfast verses those who skipped their morning munchies, were better able to modulate their appetite throughout the day.

Furthermore, keeping insulin and blood sugar balanced has been shown to prevent chronic health issues such as diabetes, metabolic syndrome, heart disease, and obesity.
Here is my Deadly Habit number 2:
Not Eating Breakfast
If you don't eat right when you wake up, your body senses a famine is coming and slows your metabolism to compensate. Then, when your body is presented food later, it's ravenous and wants to pack it in, leading to bingeing with a slow metabolism -- a recipe for weight gain.
Replacement: Have a Small Breakfast Ready to Go
Try peanut butter on whole wheat bread. It doesn't have to be big, just a little metabolic kick start.
This content originally appeared on
doctoroz.com
Medical studies reveal that people who eat breakfast regularly show increases in learning ability, attention span, and a general well being. Conversely, people who skip breakfast show an increase in weight gain and memory impairment.

Eating breakfast increases your metabolic rate by 25 percent, which is one of the reasons why people report feeling better early in the morning. The American Heart Association suggests that you may be more prone to diabetes and obesity if you skip your morning meal because breakfast helps control your appetite for the rest of the day.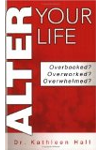 Studies show that regular breakfast eaters are fitter and healthier than breakfast skippers in a variety of ways, says sports medicine and nutrition specialist Heidi Skolnik. To learn why you shouldn't miss the morning meal, watch this video.
Breakfast is not only an opportunity to kick-start your metabolism and your day, it is also proven that eating breakfast leads you to eat fewer calories throughout the day. In my practice, I have seen many breakfast dodgers who can't remember the last time their breakfast was more than a cup of coffee. By lunchtime, they are way hungrier than they should be and wind up making poor meal decisions. Once you start eating breakfast regularly, you will find that your appetite changes in the morning. You will be hungry when you wake up, and better yet, your lunch choices will improve.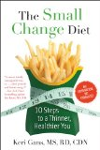 Eating breakfast is a great way to start your day. It can give you energy to think and move. If you divide your food into three meals and one or two snacks, you are more likely to control your calories and thereby eat less. However, make the most of breakfast. To be healthy, watch what you eat. Choose whole grains, fruits, vegetables, lean sources of protein, healthy fats, and fat-free or low-fat sources of dairy. You are "breaking the fast". Make sure that you don't eat too much at night. Otherwise, you won't be hungry.
Breakfast has a variety of health benefits. In addition to starting your day feeling nourished, breakfast can help prevent some major risks down the road. In a study published in the August 2013 issue of the American Journal of Clinical Nutrition, researchers followed over 46,000 women, who were initially free of diabetes, for six years. At the end of the study, women who consumed breakfast irregularly were found to be at a higher risk of developing type 2 diabetes compared to women who consumed breakfast daily. Since the Centers for Disease Control and Prevention (CDC) estimates that as many as 1 in 3 adults could develop diabetes by 2050, this could be a wake up call for the estimated 30 million Americans who skip breakfast on a regular basis.
Continue Learning about Healthy Eating Guidelines