Utilizing a variety of environmental and mental strategies will enable you to make the best food choices possible.
Environmental
Stock your kitchen. Be sure to have the healthy foods that you need available.
Clean off your counters of junk food and non-nutritious foods. Only keep the foods that you know will help you in plain sight.
Out of sight, out of mind—Make "junk" harder to get to. Condemn these foods to the bottom cabinets and cupboards. Do not allow them to remain at eye level. This way they will not be the first foods that you see.
Post a mantra to your refrigerator—Put up a visual aid such as a motivating picture or a photo of your family or motivational saying that will enable you to stop and think before just reacting to food. Contact me if you would like, I will send you a magnet.
Mental
Keep it simple—Focus on achieving a healthy FIBER intake, WATER intake and PROTEIN intake. Aim for 30+ grams of Fiber per day, aim for 1/2 of your Bodyweight in ounces of Water per day and aim for 1/2 of your Bodyweight in grams of Protein per day. If you focus on these "tasks" your food choices will certainly change for the better.
Reward the challenge—Allow yourself a treat after you have reached your daily goals. Tell yourself that all you have to do is "feed your body, not your mind" first and then you can have a treat. This will teach you how to delay instant gratification and slow your reaction speeds.
Fill your world with color—Choose bright colored foods to fill your plate with. Generally, these are more nutritious and nutrient dense and will make eating more appetizing.
Emotional
Self-Coaching is imperative—Do you have clear goals? Are they specific? Are they written down? Do you have them with you?
Goals are important, REASONS are vital —Your goals tell you WHAT you are trying to achieve. Your reasons tell you WHY you are trying to achieve them. These are personal and are much more powerful to utilize as a reminder.
Yours in health,
Robert J DeVito
Below are some tips from the National Institutes of Health (NIH) to help you make healthier food choices every day:
Keep healthier snacks, such as fruit and vegetables, at home and at work.
Pack healthier lunches for you and your family.
Choose low-fat diary products.
Eat whole-grain cereals, breads, crackers, brown rice, pasta or oatmeal.
Select lean meats and poultry.
Choose more fish, beans, peas, nuts and seeds as protein sources.
Learn how to "switch it up" and make healthier food choices.


The U.S. Department of Health and Human Services (HHS) and Department of Agriculture (USDA) offer tips for healthy eating in Dietary Guidelines for All Americans.

Focus on fruits. Eat a variety of fruits—fresh, frozen, canned, or dried—rather than fruit juice for most of your fruit choices. For a 2,000-calorie diet, you will need 2 cups of fruit each day. An example of 2 cups is 1 small banana, 1 large orange, and 1/4 cup of dried apricots or peaches. Vary your veggies.
Eat more: Dark green veggies, such as broccoli, kale, and other dark leafy greens; Orange veggies, such as carrots, sweet potatoes, pumpkin, and winter squash; Beans and peas, such as pinto beans, kidney beans, black beans, garbanzo beans, split peas, and lentils. Get your calcium-rich foods.
Each day, drink 3 cups of low-fat or fat-free milk. Or, you can get an equivalent amount of low-fat yogurt and/or low-fat cheese each day. 1.5 ounces of cheese equals 1 cup of milk. If you don't or can't consume milk, choose lactose-free milk products and/or calcium-fortified foods and drinks. Make half your grains whole. Eat at least 3 ounces of whole-grain cereals, breads, crackers, rice, or pasta each day. One ounce is about 1 slice of bread, 1 cup of breakfast cereal, or 1/2 cup of cooked rice or pasta. Look to see that grains such as wheat, rice, oats, or corn are referred to as "whole" in the list of ingredients.
Go lean with protein. Choose lean meats and poultry. Bake it, broil it, or grill it. Vary your protein choices with more fish, beans, peas, nuts, and seeds. Limit saturated fats. Get less than 10 percent of your calories from saturated fatty acids. Most fats should come from sources of polyunsaturated and monounsaturated fatty acids, such as fish, nuts, and vegetable oils. When choosing and preparing meat, poultry, dry beans, and milk or milk products, make choices that are lean, low-fat, or fat-free. Limit salt. Get less than 2,300 mg of sodium (about 1 teaspoon of salt) each day.

This answer is based on source information from the National Women's Health Information Center.
Here are a few guidelines to make healthier food choices:
Read labels carefully. If sugar, flour (other than whole-grain flour), fat, or salt are among the first three ingredients listed, it is probably not a good option.
Be aware that words appearing on the label, such as sucrose, glucose, maltose, lactose, corn syrup, or white grape juice concentrate, mean that sugar has been added.
Look not just at the percentage of calories from fat, but also the number of grams of fat. For every five grams of fat in a serving, you are eating the equivalent of one teaspoon of fat.
If a snack doesn't provide at least two grams of fiber, it's not a good choice.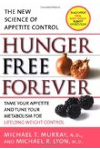 Here's how to start putting my decision to eat healthy into practice: When you're hungry, rather than imagining what would taste good right now, go to your rational mind and ask, "What could my body use right now?" If you haven't been eating or thinking about food this way, it's not surprising. Our culture doesn't support this way of thinking about food. It tends to encourage the ego's "Child" (pleasure-seeking impulses) romanticization of food.

If negative thoughts come up, like "Good God, if I eat this way, I'll be miserable. Eating won't be any fun. My pleasure in life comes from food. It's the only thing I have, and now I have to give that up, too!" jot them down. Take these thoughts to inquiry, a handy tool for debunking and rendering impotent any negative or stressful thoughts.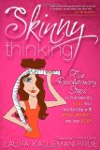 Remove all the junk food from your house. The less junk food kept in the house, the easier it is to eat healthfully. If for some reason you feel you cannot remove the junk food from your house—for instance, if a family member insists that it stay—put it all in one cupboard of the kitchen, in an out-of-sight, hard-to-reach location. Stock the house with healthful, easy-to-grab snacks such as cut fresh fruit and veggies, low-fat string cheese, nonfat yogurt, and low-fat, high-fiber energy bars. The easier it is to eat healthful food, the more likely it is to happen.
Continue Learning about Healthy Eating Guidelines