Increasing water intake is a simple, effective way to cut back on your consumption of sugar, as well as saturated fat and sodium, according to a study in the Journal of Human Nutrition and Dietetics. Benefits were shown in people who drank additional amounts of plain water, not other liquids like tea and coffee. While the common recommendation to drink eight 8-ounce glasses of water per day isn't supported by scientific research, many still cite it because it's easy to remember. Just make sure to hydrate with water throughout the day, especially if you're active.
To cut back on sugar consumption, you need to make healthy swaps that won't deprive you of the foods you crave, but that will lower your overall sugar impact. Watch nutrition & fitness expert JJ Virgin explain how to put this to work in your diet.
Make that heart-friendly bowl of oatmeal even better for your cholesterol by mixing in some fresh berries instead of sugar.

A study showed that too much added sugar in the diet could contribute to high cholesterol levels. But trading sugar for fresh fruit is a sweet way to cut back on the white stuff.

In a study, people who averaged about 90 grams of added sugar a day tended to have higher triglyceride levels and less of the good high-density lipoprotein (HDL) cholesterol than did the people who typically ate less sugar. Other studies suggest that one of the monosaccharides in sugar may inhibit the removal of lipids from the blood.

Nixing the table sugar in your coffee and cereal is just one way to start cutting back. You can also sleuth out the high-fructose corn syrup (HFCS) hidden in processed foods -- like drinks, condiments, salad dressings, and breads. Your goal should be no more than 100 calories of added sugar a day if you're a woman and 150 a day if you're a man.
Here are 10 sensible steps to start eating less sugar:
Drink lots of water. Besides replacing soda, water helps clear toxins like sugar from the body.
Avoid juices. Even 100% fruit juices are essentially sugar and water in disguise.
Have plenty of low-sugar and fiber-rich fresh fruit around. Increased fiber helps regulate sugar.
Avoid artificial sweeteners. Try a natural, herbal, low-calorie sweetener like stevia in your morning coffee.
Increase your consumption of healthy proteins and healthy fats (omega-3s). These help regulate blood sugar levels.
If you crave something sweet, have it after a meal. It does not cause as strong a gyration with blood sugar when consumed this way.
Limit alcohol. Alcohol is made from sugar and acts like sugar in the body.
Eliminate the empty white stuff: White flour, white rice and white potatoes. These act like sugar acts on the body.
Learn to like local natural honey as a sweetener. It's high in natural sugar but with a lot of health benefits.
Read the labels. You will be amazed at how much sugar is hidden in products you would never expect.
When it comes to sugar cut down slowly; go half and half. Grant yourself a daily sugar "quota," and use it on foods where it matters most. If you have to eat sweets, eat them with meals.

When baking substitute applesauce or pureed prunes for half the sugar in recipes. Nix the sports bars and drinks. They're loaded with the sugar. The same goes for many protein powders.

Don't skip meals and choose the right breakfast cereals. 4 grams of sugar is enough. Get your chocolate in small doses.
The American Heart Association published a new statement about sugar intake. Between 2001 and 2004, Americans added an additional 22 teaspoons of extra sugar to their daily diets most of this extra sugar came from sodas (33% of all extra sugars). An additional 10% was from fruit drinks.

How can we get rid of those extra sugars? A good start is cutting back on sodas. One 12-ounce can of regular soda has about 8 teaspoons of sugar or about 130 extra sugar calories.

So if soda is your big treat, start buying bottles with screw tops so you can have about 6 ounces a day instead of 12 to keep your extra sugar load in better check. And remember, if you choose soda for the day's extra sweet, that will replace adding any candies, cookies, cake, ice cream, etc.
To eat less sugar, try these food substitutions:
Culprit: sugar
Food substitution: stevia One teaspoon of sugar is equal to a 4gram serving. Try stevia, a natural sweetener; it is 15 times sweeter than sugar, but does not cause a sugar spike (and crash). Because it is so sweet, you're likely to use half as much.
Culprit: jar of tomato sauce
Food substitution: canned whole tomatoes Do a little extra work to avoid a hidden dose of sugar found in most prepared tomato sauces, up to 14 grams per cup. Instead, crush canned whole tomatoes to make your own sauce; one cup contains 6 grams of sugar.
Culprit: barbeque sauce
Food substitution: malt vinegar Barbeque sauce and other condiments like ketchup are notoriously high in sugar. Only 2 tablespoons of barbeque sauce contains 22 grams of sugar. To get the same tangy flavor and 0 grams of sugar, try malt vinegar.
Some sources say that the average American consumes about 150 pounds of sugar annually, or about one-third of a pound a day. That's two bags of sugar in a month -- just by yourself. Many experts urge Americans to cut their sugar consumption by about 50 percent to attain good health. A good place to start is to give up those teaspoons of sugar in your coffee or tea and cut back on the likes of soda, ice cream, and honey buns. But you have to bear in mind that sugar abounds in all kinds of other foods, including canned fruits, meats, soups, and vegetables; boxed breakfast cereals; cold cuts; canned and bottled fruit juices; hot dogs, ketchup, mayonnaise, peanut butter, salad dressings, and various sauces, including spaghetti sauce. How can you get around that? Do more cooking from scratch in your own kitchen so that you can control the sugar content in your food and maybe cut out a lot of what you have been consuming unawares year after year. Be a smarter shopper: learn the names of added sugars. In addition to the obvious, such as honey, molasses, and sucrose, they include corn syrup, dextrose, fructose, glucose, fruit juice concentrate, high-fructose corn syrup, and maltose.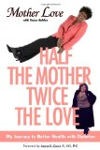 Continue Learning about Healthy Eating Guidelines