One simple way is to eat fruit for dessert. Substitute it for cookies or cake; on special occasions, such as birthdays or holidays, have a piece of fruit before your cake. You also can prepare a fruit smoothie or a fruit salad for breakfast, or add fruit to a salad at lunch or dinner.
Just 1 in 3 Americans eat the recommended fruit servings daily. It may be easier than you think to fit in more of the sweet stuff. Try these tips:
Add berries or bananas to your morning oats or cold cereal.
Add juicy peaches, pineapple, grapes or berries to your veggie, tuna or chicken salad. The extra juice allows you to cut back on high calorie dressings.
Add frozen fruit to plain yogurt.
Carry whole fresh fruit in your purse or bag to enjoy as a midday snack.
Blend frozen fruit with almond, soy or regular milk for a snack or easy breakfast.
Enjoy ripe, fresh fruit for dessert.
Here are some tips on how to increase your fruit intake:
Add fruit to yogurt.
Eat fruit as a snack.
Add fruit to cereals.
Add frozen or fresh fruit to waffles or pancakes.
Make fruit smoothies.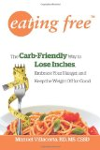 Fruit makes a great addition to breakfast, lunch dinner or snack time. The natural sweetness of fruit adds a sweet flavor to your bowl of breakfast cereal (dry cereal or hot cereal) or to a plain or vanilla flavored yogurt. For a quick "on the go" breakfast, place whole grain cereal, dried fruit (raisins, cranberries or apricots), and nuts in a small bag to make a trail mix. Fruit can also be used to make a variety of smoothies combined with low fat milk.
Continue Learning about Healthy Eating Guidelines