There are a few reasons you should be cautious when giving your child fortified cereals, especially if they are also taking a multivitamin or supplement. In this video, pediatrician Joanna Dolgoff, MD, explains the details you should be aware of.
Even with children who do not take supplements, parents should exercise caution to avoid excessive consumption of the nutrients such as vitamin A, niacin and zinc. A single serving of any food with 20% of the adult daily value per serving provides a complete or nearly complete recommended dietary allowance for vitamin A, zinc and niacin for children ages 1 to 3. A serving with 20% of the adult daily value provides 50-75% of the recommended allowance for children ages 4 to 8. Eating multiple servings of different foods fortified at more than 20-25% of the adult daily value can put children age 8 and younger at risk of exceeding tolerable limits.
Continue Learning about Healthy Eating For Children & Teens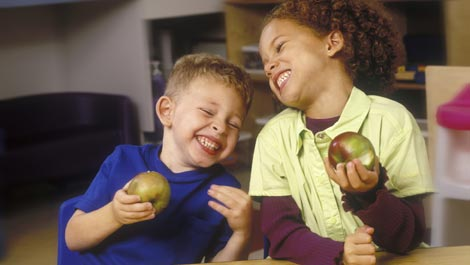 Nutrition is important for healthy child development. Encourage healthy eating by teaching your child or teen correct portion sizes, healthy snacks and the importance of the five food groups. Avoid giving your child food that is h...
igh in calories, saturated fats and added salt and sugar. Find out if your child needs vitamins or supplements. While some weight fluctuation is normal, it could point to an eating disorder ir your child becomes overweight or underweight. Involve your child in preparing healthy recipes for the whole family. Learn more about healthy eating and healthy living for your child with expert advice from Sharecare.
More