Kids sometimes find wraps to be more fun than plain old sandwiches, making wraps a great school lunch alternative. You can put almost anything in a wrap, but it helps to start with something moist like hummus, mustard, tapenade, pesto or low-fat cream cheese to spread on it. Then you can add thin slices of turkey or low-fat cheese or just about anything: chopped olives, nuts, veggies, fruits, egg salad or tuna salad. The list is endless.

A favorite for teenagers is the chicken Caesar wrap: a little canned or leftover chicken, chopped romaine lettuce, sprinkling of grated Parmesan, and a drizzle of low-fat Caesar dressing.

Tip: For young children, cut wraps into bite-sized pinwheels.
Continue Learning about Healthy Eating For Children & Teens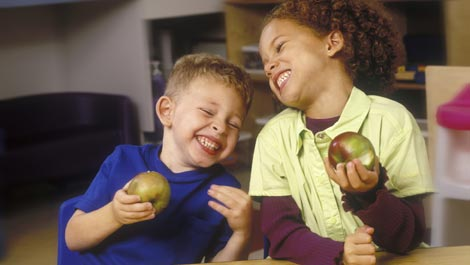 Nutrition is important for healthy child development. Encourage healthy eating by teaching your child or teen correct portion sizes, healthy snacks and the importance of the five food groups. Avoid giving your child food that is h...
igh in calories, saturated fats and added salt and sugar. Find out if your child needs vitamins or supplements. While some weight fluctuation is normal, it could point to an eating disorder ir your child becomes overweight or underweight. Involve your child in preparing healthy recipes for the whole family. Learn more about healthy eating and healthy living for your child with expert advice from Sharecare.
More