National School Breakfast Program through USDA

Children who come to school hungry because they got up too late to spend time eating breakfast, weren't hungry before leaving home, didn't have an adult to encourage them to eat, or didn't have food in the home find it difficult to stay alert and learn. The School Breakfast Program (SBP) provides children with nutritious foods before their school day begins, thus improving their diets and encouraging the learning process. Schools operating the SBP report increases in test scores, decreases in absenteeism, and an overall improvement in student behavior when children eat breakfast.

All students may eat breakfast if the program is offered at their school. Students who qualify for free or reduced price school lunch are eligible for the same benefits in the breakfast program. A school breakfast is designed to satisfy one-quarter of a child's recommended daily dietary needs and must meet the nutritional requirements outlined in the "Dietary Guidelines for Americans." Local schools have information about eligibility and applications to receive these benefits.

Generally speaking the meal consists of two servings from the bread and or protein group, up to 1 cup of fruit/vegetable may be juice, and 8oz of lowfat or fat free milk. Check with your local school to see what breakfast options they offer.
For over 40 years, the School Breakfast Program (SBP) has been helping millions of kids start their day with a healthy breakfast. SBP is a federally assisted meal program operating in more than 87,000 public and nonprofit schools and childcare facilities. The school's breakfast menus are available for free or at a reduced cost to qualifying students and must be limited in fat and saturated ("bad") fat and provide one-fourth of the Recommended Dietary Allowance (RDA) for protein, calcium, iron, vitamin A, vitamin C, and calories. The decisions about which specific foods to serve and how to prepare them are made by local school food authorities.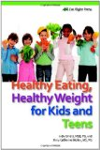 Continue Learning about Healthy Eating For Children & Teens