Encourage your child to drink and enjoy plenty of water, especially at school. Soda is considered a primary cause in the obesity epidemic that now affects about 17% (or 12.5 million) of American children. So, make sure you have a safe, BPA- (bisphenol A) free water bottle to send to school with your child's lunch. Alternatively, pack a small 100% fruit juice box or pouch. Older kids may prefer lemonade or flavored waters, but try to limit the sugar content.

Tip: Freeze a juice box or pouch (or a yogurt cup) in the freezer to multitask as an ice pack in your child's lunch.
Continue Learning about Healthy Eating For Children & Teens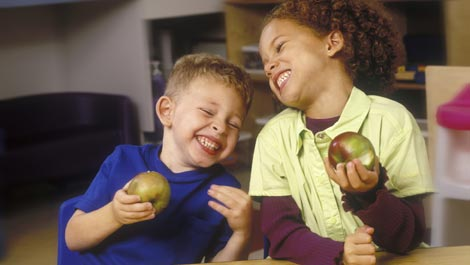 Nutrition is important for healthy child development. Encourage healthy eating by teaching your child or teen correct portion sizes, healthy snacks and the importance of the five food groups. Avoid giving your child food that is h...
igh in calories, saturated fats and added salt and sugar. Find out if your child needs vitamins or supplements. While some weight fluctuation is normal, it could point to an eating disorder ir your child becomes overweight or underweight. Involve your child in preparing healthy recipes for the whole family. Learn more about healthy eating and healthy living for your child with expert advice from Sharecare.
More