Numerous case studies have shown the risks of excessive intake of vitamin A for infants, toddlers and children. Infants who ingest high amounts can develop intracranial and skeletal abnormalities as well as increased cranial pressure. Among the more common signs of vitamin A toxicity are brittle nails, hair loss, fever, headaches and weight loss. At high doses, vitamin A is also toxic to the liver, the body's main storage site for vitamin A.
Continue Learning about Healthy Eating For Children & Teens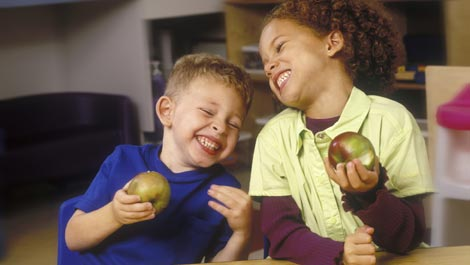 Nutrition is important for healthy child development. Encourage healthy eating by teaching your child or teen correct portion sizes, healthy snacks and the importance of the five food groups. Avoid giving your child food that is h...
igh in calories, saturated fats and added salt and sugar. Find out if your child needs vitamins or supplements. While some weight fluctuation is normal, it could point to an eating disorder ir your child becomes overweight or underweight. Involve your child in preparing healthy recipes for the whole family. Learn more about healthy eating and healthy living for your child with expert advice from Sharecare.
More