You can pack a healthy lunch for your child by including a combination of fruits, vegetables, whole grains and lean proteins. What's just as important as making sure the elements of your child's lunch are healthy, though, is putting together a lunch that's enticing and fun so that she'll actually eat it. Try cutting sandwiches made on whole-grain bread into fun shapes or putting healthy fillings between bagel slices or wraps. Include sliced carrots, celery sticks, broccoli florets and sugar snap peas with a healthy dip such as hummus or guacamole. If she doesn't care for classic lunchbox fare, pack up leftovers from dinner or get creative with any foods she enjoys that are portable -- from mini cans of tuna and whole-grain crackers to hard-boiled eggs and cold pasta with tomato sauce.
For a lot of parents, the most challenging school-year task isn't picking up the kids from choir practice or hunting down the perfect shoes (how many have you looked at?). It's packing lunches. Weeks and weeks of lunches.
Why bother? Because so many school cafeterias still serve meals that are fat and sugar fiestas -- the kind that are producing high blood pressure in kids as young as 11, says pediatrician Jennifer Trachtenberg, MD, author of Good Kids, Bad Habits: The RealAge Guide to Raising Healthy Children.
So if you can pack a healthy lunch most days, it's worth it -- and not just for your kids' bodies, but also for their grades. A midday fuel-up that includes whole grains, fiber, and protein (a combo that digests gradually) supplies the brain with a steady stream of energy -- the exact opposite of the sugar rush and follow-up energy crash that high-carb junk foods produce in kids.
The trick, of course, is to create nutritious but delicious lunches that kids will eat, not toss or trade. How?
First, get them to pitch in -- if they help choose the contents, they're more likely to chow down.
Second, don't worry about every lunch being a perfectly balanced meal. "If your child's intake over the course of a week, on most weeks, is overall balanced, it's fine," says Dr. Trachtenberg.
Third, ask them to bring home anything they don't eat (baby carrots, half a sandwich) -- no guilt trips! It's a good way to judge what works at lunchtime -- and what doesn't.
Packing healthy yet appetizing lunches for your children can be challenging at times. Try these tips next time you head to the supermarket:
Ask your child what he or she wants for lunch
Compromise a smidgen as long as the majority of it is healthy
On Fridays, all moms should take the day off and pack lunch money
Here are some nutritious meals that your child just may enjoy!
Mexican Monday
: Baked whole grain tortilla chips, fresh salsa, cheddar cheese reduced fat wedges, a clementine and low-fat milk.
Thanksgiving Tuesday
: Home-style turkey breast, cranberry sauce, light mayonnaise, lettuce, whole wheat roll, craisins and low-fat milk.
*Cook a turkey breast for dinner on Sunday. The extra makes for lunches that taste like Thanksgiving leftovers.
Roll-Up Wednesday
: Roast beef, light cheddar cheese, mayonnaise, lettuce, whole wheat wrap, carrots sticks (1 cup), light Italian salad dressing (2 tablespoons), grapes and low-fat milk.
*Packing tip: Pour salad dressing in bottom of small container. Stack carrots sticks on top. Cover.
B.O.B. (Big on Bagels) Thursday
: Whole grain bagel , light cream cheese, mozzarella sticks, two, red peppers with light ranch dressing, a New England apple and low-fat milk.
Here are some tips to make sure lunches pack a nutritional punch and are on target for your child's or teen's healthy weight goals:
Put them in the chef 's seat. When kids plan their lunches, they are most likely to eat them.
Make a specific plan for the week. Take some time over the weekend to pack lunch items for each day.
Can the soda. Have your child purchase low-fat milk at school or pack a bottle of water.
Change it up. Keep lunches interesting by varying the contents. Go heavy on vegetables, fruits, and whole grains.
Add some lean meats and low-fat cheeses.
Keep it cold. Use an insulated lunch bag with an ice pack to keep cold foods safe.
Pack a lunch that's adventurous. Try something out of the ordinary, like a tortilla wrap or a peanut butter sandwich cut into the shape of a heart.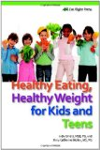 School lunchtime is a very important part of your child's day. It's the meal that fuels kids for an afternoon of studying and after-school activities. Ensuring they get the nutrition they need is key to their performance.
If your children bring lunch to school every day, involve them in the shopping and packing of their lunches; this helps increase the odds they will eat what you (and they) pack.
Healthy lunchtime meal ideas include:
Peanut butter spread on whole-wheat bread with celery sticks, fruit and nuts
Pita pocket stuffed with turkey, cheese, lettuce and chopped tomatoes along with a cup of milk
Yogurt granola parfait with whole grain crackers
Deli meat pin wheels made by wrapping the meat around bread and slicing into bite size pieces
Continue Learning about Healthy Eating For Children & Teens