School lunchtime is a very important part of your child's day. It's the meal that fuels kids for an afternoon of studying and after-school activities. Ensuring they get the nutrition they need is key to their performance.
If your children bring lunch to school every day, involve them in the shopping and packing of their lunches; this helps increase the odds they will eat what you (and they) pack.
Healthy lunchtime meal ideas include:
Peanut butter spread on whole-wheat bread with celery sticks, fruit and nuts
Pita pocket stuffed with turkey, cheese, lettuce and chopped tomatoes along with a cup of milk
Yogurt granola parfait with whole grain crackers
Deli meat pin wheels made by wrapping the meat around bread and slicing into bite size pieces
A bagged lunch should include some sort of main item like a sandwich with lean meat, peanut butter, or egg salad made with low-fat mayo. Use whole wheat, multi-grain or oatmeal breads and low-fat cheese. Wheat wraps are also good choices. Include some kind of fruit, preferably fresh, but canned fruit cups in light syrup or Mott's Healthy Harvest no sugar added fruits cups are also decent choices. Carrot sticks or other vegetables could be added as a substitute or in addition to the fruit. Throw in some Fig Newton's, baked chips, trail mix or a healthier granola bar, such as the Kashi brand. For bigger appetites, freeze a low-fat or light yogurt and add that as well. (It will also serve to keep the lunch cold). If a drink is needed, freeze a juice box but take it out the night before and leave it in the refrigerator to thaw a little. If milk is available at school, encourage your child to buy it.
Here are several healthy suggestions for packing a kid friendly lunch box:
Make sandwiches with whole-grain bread. Try a whole-grain wrap or tortilla to add variety.
Pack fruits and vegetables. Celery sticks, carrots, and cucumbers add a crunchy element to lunch. Include low-fat ranch dressing or hummus to encourage your child to eat more vegetables. Apples, oranges, and grapes are all kid friendly and provide a bit of sweetness.
Add lean protein. Meat or tofu, cottage cheese, hard-boiled eggs, and low-fat cheese sticks are all good sources of lean protein.
Drink water or low-fat milk. Juice made from 100 percent fruit isn't bad, but it should be limited to no more than four ounces per day.
Let your kids help pack their lunch -- choosing from mom-approved options. When kids have a say in what goes into their lunch, they will be more apt to eat what is packed.
Here are some tips to make sure lunches pack a nutritional punch and are on target for your child's or teen's healthy weight goals:
Put them in the chef 's seat. When kids plan their lunches, they are most likely to eat them.
Make a specific plan for the week. Take some time over the weekend to pack lunch items for each day.
Can the soda. Have your child purchase low-fat milk at school or pack a bottle of water.
Change it up. Keep lunches interesting by varying the contents. Go heavy on vegetables, fruits, and whole grains.
Add some lean meats and low-fat cheeses.
Keep it cold. Use an insulated lunch bag with an ice pack to keep cold foods safe.
Pack a lunch that's adventurous. Try something out of the ordinary, like a tortilla wrap or a peanut butter sandwich cut into the shape of a heart.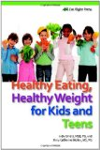 Packing healthy yet appetizing lunches for your children can be challenging at times. Try these tips next time you head to the supermarket:
Ask your child what he or she wants for lunch
Compromise a smidgen as long as the majority of it is healthy
On Fridays, all moms should take the day off and pack lunch money
Here are some nutritious meals that your child just may enjoy!
Mexican Monday
: Baked whole grain tortilla chips, fresh salsa, cheddar cheese reduced fat wedges, a clementine and low-fat milk.
Thanksgiving Tuesday
: Home-style turkey breast, cranberry sauce, light mayonnaise, lettuce, whole wheat roll, craisins and low-fat milk.
*Cook a turkey breast for dinner on Sunday. The extra makes for lunches that taste like Thanksgiving leftovers.
Roll-Up Wednesday
: Roast beef, light cheddar cheese, mayonnaise, lettuce, whole wheat wrap, carrots sticks (1 cup), light Italian salad dressing (2 tablespoons), grapes and low-fat milk.
*Packing tip: Pour salad dressing in bottom of small container. Stack carrots sticks on top. Cover.
B.O.B. (Big on Bagels) Thursday
: Whole grain bagel , light cream cheese, mozzarella sticks, two, red peppers with light ranch dressing, a New England apple and low-fat milk.
Here are some tips for preparing healthy school lunches for your child:
Pack crunchy, dippable veggies: Buck the trend. More than half of elementary students' lunches contain potato chips. Still more get cheese puffs, tortilla chips, and other greasy, salty, build-bad-habits stuff. Keep the crunch and boost their brain power by packing a fun and natural alternative, such as a forest of bite-sized broccoli florets, a fleet of red-pepper-strip canoes, a stack of baby-carrot 'logs,' or a pile of cherry tomato "boulders" sized for easy eating. Add a fun dip, such as a few tablespoons of hummus; herbed or plain low-fat, no-sugar-added yogurt; or salsa.
Healthy chicken nuggets: Lunch meats are loaded with saturated fat and sodium, so don't buy them. Instead, try chicken fingers. Just follow these simple steps:
Season strips of boneless, skinless chicken breast with a little ground cumin and garlic powder
Dredge in whole wheat flour.
Dredge in beaten egg whites.
Ground up whole-wheat panko bread crumbs.
Bake 'til done, or saute in canola oil.
Trendy vegetarian options: Meatless eating's cool these days. Capitalizing on the growing interest in vegetarian meals among teens and younger kids (yours?), Cleveland-area schools are serving up bean burritos, while Los Angeles, for example, is adding avocado wraps, veggie burgers, and fresh salads to rave reviews.
A naturally sweet yogurt: Fruit-on-the-bottom yogurts (and those with mix-in candies and crunchies) are loaded with added sugar, as are some ready-to-go fruit cups you see in the lunch-box aisle of the grocery store. Instead, pack low-fat or fat-free yogurt (plain or flavored, no sugar added) with a container of fresh berries, orange sections, or apple chunks for dunking. Or, choose fruit cups packed in juice (instead of in heavy syrup).
Apple thins: With a tiny bit of fruit and fiber, many "fruit snacks" are mostly a stick-to-their-teeth mix of additives and sweeteners. Instead, make your own apple chips. Toss thin slices of Fuji apples with a mix of 1 cup lemon juice and 1/4 cup water. Drain, then arrange in one layer on a nonstick baking sheet and sprinkle with cinnamon. Bake for 2 1/2 hours at 150 degrees Fahrenheit.
Chocolate and fruit: Cut back on added sugars (found in many cookies, candies and cake), but not on flavor. Toss a couple of dark chocolate kisses in with an orange (peeled, for easy eating), apple slices, or a couple of strawberries.
For a lot of parents, the most challenging school-year task isn't picking up the kids from choir practice or hunting down the perfect shoes (how many have you looked at?). It's packing lunches. Weeks and weeks of lunches.
Why bother? Because so many school cafeterias still serve meals that are fat and sugar fiestas -- the kind that are producing high blood pressure in kids as young as 11, says pediatrician Jennifer Trachtenberg, MD, author of Good Kids, Bad Habits: The RealAge Guide to Raising Healthy Children.
So if you can pack a healthy lunch most days, it's worth it -- and not just for your kids' bodies, but also for their grades. A midday fuel-up that includes whole grains, fiber, and protein (a combo that digests gradually) supplies the brain with a steady stream of energy -- the exact opposite of the sugar rush and follow-up energy crash that high-carb junk foods produce in kids.
The trick, of course, is to create nutritious but delicious lunches that kids will eat, not toss or trade. How?
First, get them to pitch in -- if they help choose the contents, they're more likely to chow down.
Second, don't worry about every lunch being a perfectly balanced meal. "If your child's intake over the course of a week, on most weeks, is overall balanced, it's fine," says Dr. Trachtenberg.
Third, ask them to bring home anything they don't eat (baby carrots, half a sandwich) -- no guilt trips! It's a good way to judge what works at lunchtime -- and what doesn't.
You can pack a healthy lunch for your child by including a combination of fruits, vegetables, whole grains and lean proteins. What's just as important as making sure the elements of your child's lunch are healthy, though, is putting together a lunch that's enticing and fun so that she'll actually eat it. Try cutting sandwiches made on whole-grain bread into fun shapes or putting healthy fillings between bagel slices or wraps. Include sliced carrots, celery sticks, broccoli florets and sugar snap peas with a healthy dip such as hummus or guacamole. If she doesn't care for classic lunchbox fare, pack up leftovers from dinner or get creative with any foods she enjoys that are portable -- from mini cans of tuna and whole-grain crackers to hard-boiled eggs and cold pasta with tomato sauce.
Diadra Harnden, a registered dietician with College Park Family Care Center and HCA Midwest Health, shares some healthy options for school lunches.
Continue Learning about Healthy Eating For Children & Teens