The American Academy of Pediatrics recommends that adolescents should not consume more than 100 mg of caffeine a day (adults 300-400 mg). Young children shouldn't drink caffeinated beverages on a regular basis.
Although the number of foods and beverages containing caffeine has multiplied significantly over the past decade, the Food and Drug Administration has not yet developed pediatric guidelines for caffeine consumption.

"Children under 12 should have no caffeine at all," says Carlos Lerner, MD, medical director for the UCLA Children's Health Center.
Continue Learning about Healthy Eating For Children & Teens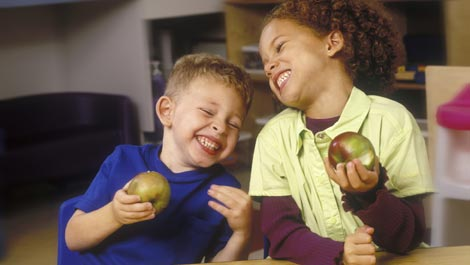 Nutrition is important for healthy child development. Encourage healthy eating by teaching your child or teen correct portion sizes, healthy snacks and the importance of the five food groups. Avoid giving your child food that is h...
igh in calories, saturated fats and added salt and sugar. Find out if your child needs vitamins or supplements. While some weight fluctuation is normal, it could point to an eating disorder ir your child becomes overweight or underweight. Involve your child in preparing healthy recipes for the whole family. Learn more about healthy eating and healthy living for your child with expert advice from Sharecare.
More