Here are a few pointers to help your kid enjoy the great taste of fat-free and low-fat dairy foods:
Start young. After children turn two years old, you can stop offering them whole milk (they don't need the extra calories any more) and introduce them to low-fat and fat-free milk. They provide the same amount of calcium and vitamin D but with less fat, less saturated fat, and fewer calories than whole milk.
Break the fat habit. To get older kids to drink fat-free milk, make the switch gradually. If they drink whole milk, try reduced fat milk, then low-fat milk, and finally fat-free milk.
Follow the "milk only" rule. Make it a policy to serve fat-free or low-fat milk as the only beverages at meals.
Trade places. Make macaroni and cheese, pizza, tacos, and toasted cheese sandwiches with a tasty, lower fat version of a type of cheese that your child or teen already enjoys.
Get cheesy with it. Sprinkle shredded fat-free or low-fat cheese over tossed green salads, steamed broccoli, chili, and baked potatoes.
Make yogurt go undercover. Substitute plain fat-free or low-fat yogurt for sour cream in any recipe or dish, such as on a baked potato.
Whip up a yogurt smoothie. Blend plain fat-free or low-fat yogurt and milk with fresh berries and ice for a refreshing, nutrient-rich smoothie.
Keep yogurt calories to a minimum. Many types of yogurt have added sugar between 70 and 190 calories -- even if the yogurt is low fat or fat free. Compare nutrition facts labels to choose yogurts with less than 100 calories per serving, and choose types that are either plain or sweetened with low-calorie sweeteners.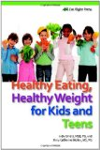 Low-fat dairy products are an essential part of a child's diet because they are loaded with nutrients, yet low in saturated fat. In this video, registered dietitian Samantha Heller shares some kid-friendly dairy options, and also non-dairy choices.
Continue Learning about Healthy Eating For Children & Teens